FeastHome – Grey is a neutral color that everyone knows as 'the balancer'. It stands between black and white hues, dark and bright tones, as well as warm and cold atmosphere. Having it treated your window will be a clever idea.
House and Tech is reader-supported. When you buy through links on our site we may earn an affiliate commission. Learn More.
So, here is our list of grey kitchen window treatments ideas. Let's have a look!
1. Grey Kitchen Window Treatment for Blue Walls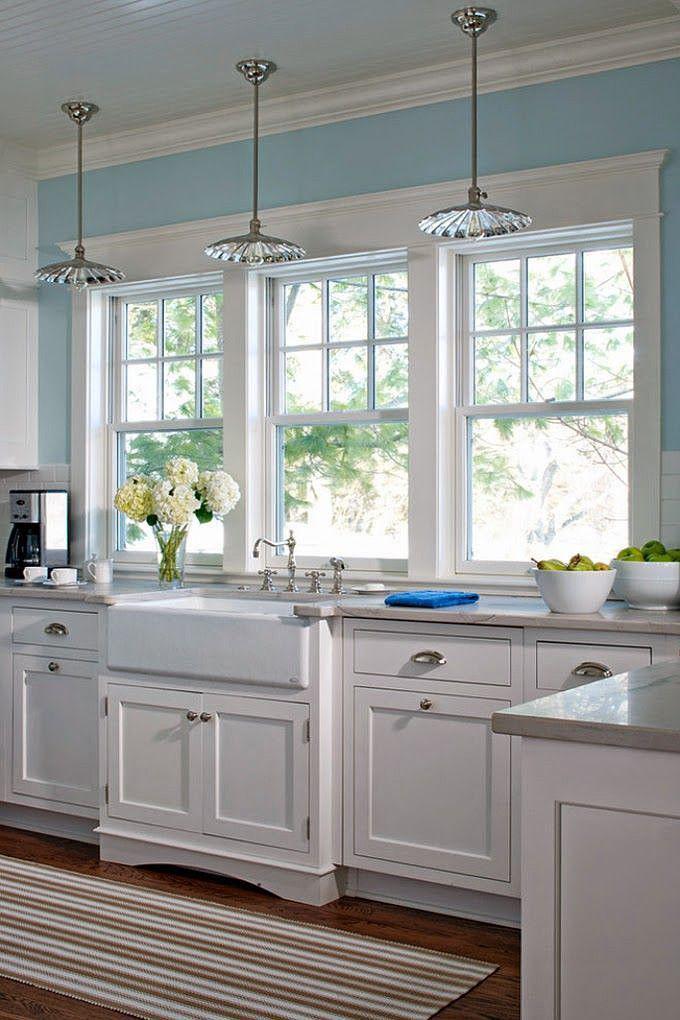 Grey matches blue very well. And this hard window treatment departs from that idea. Without any soft coverings, such as curtains and valances, the windows only depend on the style and the color of the sills.
It's a nice idea to execute during spring when the flowers and plants bloom in various colors so you could enjoy the view indirectly while doing the dishes.
2. Treatment for Large Window over Sink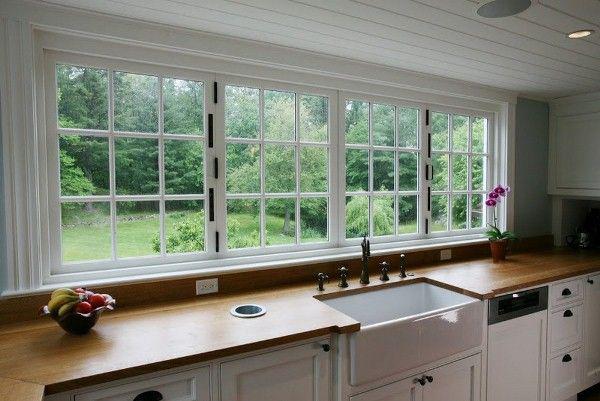 You must have seen window over sink often. But, have you seen the window as wide as this? It's only natural to have with the green outside view like seen in the image. It's as if you're treated to live documentary.
What would be the best treatment for this large window? Nothing should get in the way of you sightseeing the outside view. So, hard window treatment; be it.
3. Checkered Curtains Grey Kitchen Window Treatments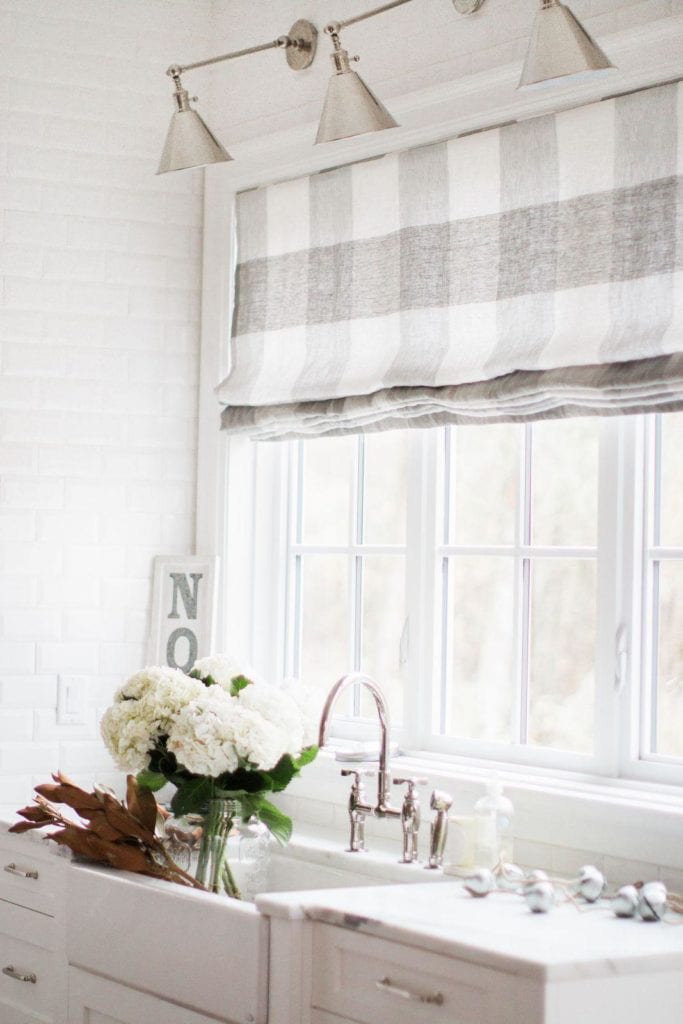 Besides balancing two contrasting colors, grey could also enliven your all-white kitchen. No need to scatter it all over the place, but set a little bit of it on the window curtain will do.
Now, you could rest your sight from the boredom of looking at too much white.
4. Buffalo Checker Roman Shade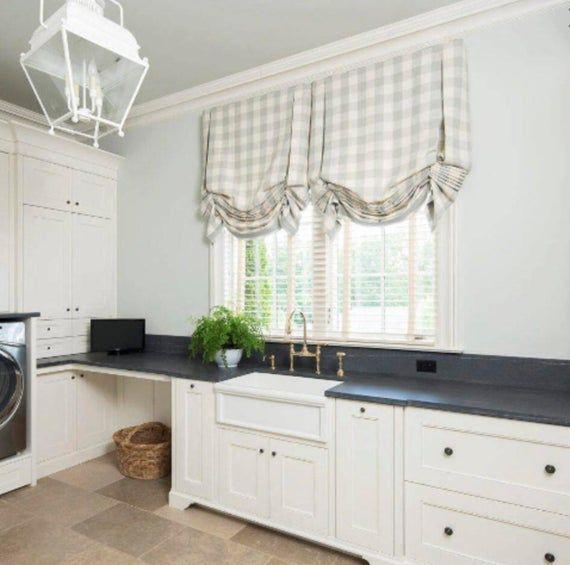 Grey and white are two inseparable colors in terms of harmonizing the neutral-tone concept. With dark worktop surface, the grey and white look more highlighted. But in this case, it's how you choose the covering style that matters.
And the choice falls to this checkered tie-up. As a tie-up, it won't bother the activity happened below.
5. Window Roller Shade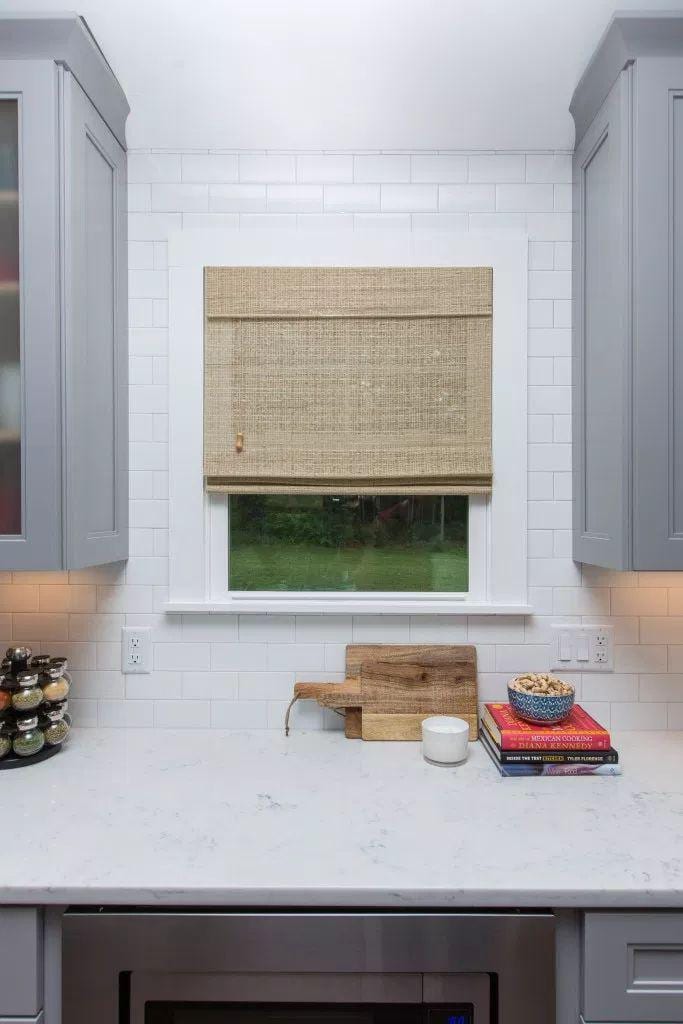 Now, it's one of a kind. It's like the usual sunshades you encounter in front of traditional houses. They even share a similar opening system of using a roller. Yet, this one is slightly different. It's not made of bamboo. It uses sand pine to be the material instead.
6. See-Through See Through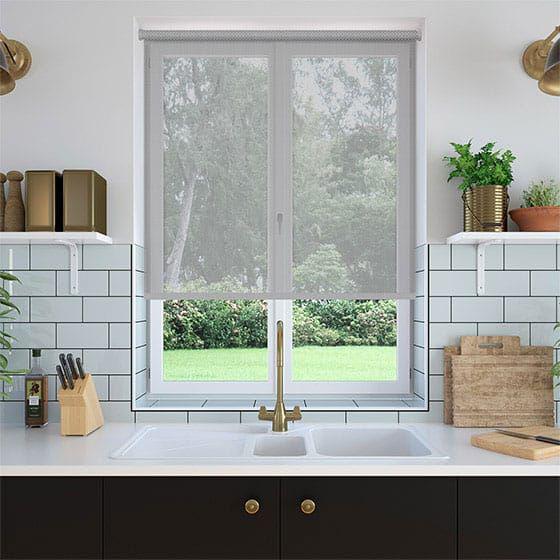 Blinds have a lot of function, one of which is to let you see through the closed window. So, while it enables you to have some privacy, the outside world could still be seen. And having grey blinds would be a perfect choice.
It's not too bright so others could know what you do inside, and not too dark either. Perfect, that is!
7. Classic Patterned Curtain and Shutters Together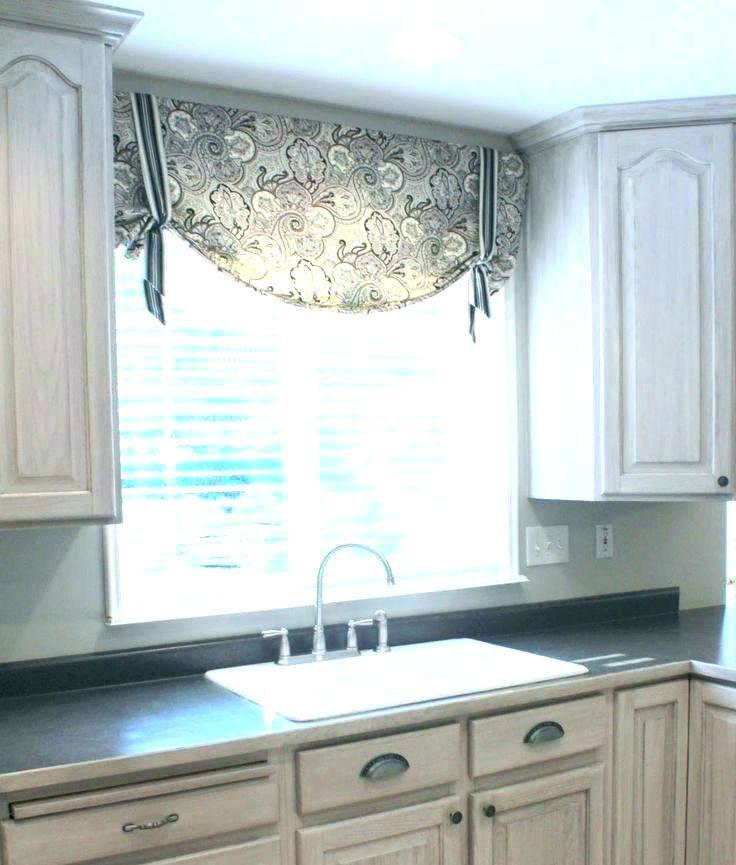 A layered window treatment might be what you need in the kitchen. By combining shutters and curtain with pattern, you could have some jobs done at the same time.
Blocking the excessive sunlight, being a part of kitchen decoration, and giving a little bit of lively nuance are super easy works for this combo.
8. Grey and White Striped Curtain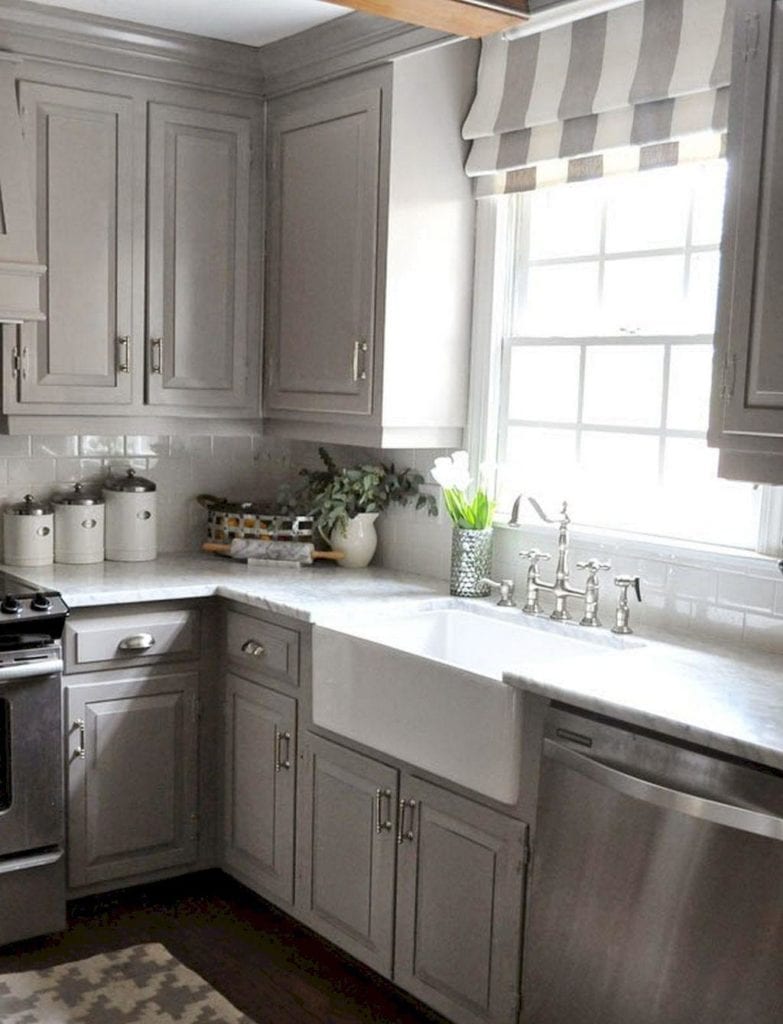 ?https://www.houseandtech.com/new-kitchen-decorations-that-are-ruling-2018/Stripes are classic yet classy. It's one of those patterns that will last for a long time. That's why you need it in the kitchen, an area which is probably the least in the list to get renovated. It's not boring and gives you some style in a solid toned kitchen.
9. Hard Window Treatment Idea for Vancouver Home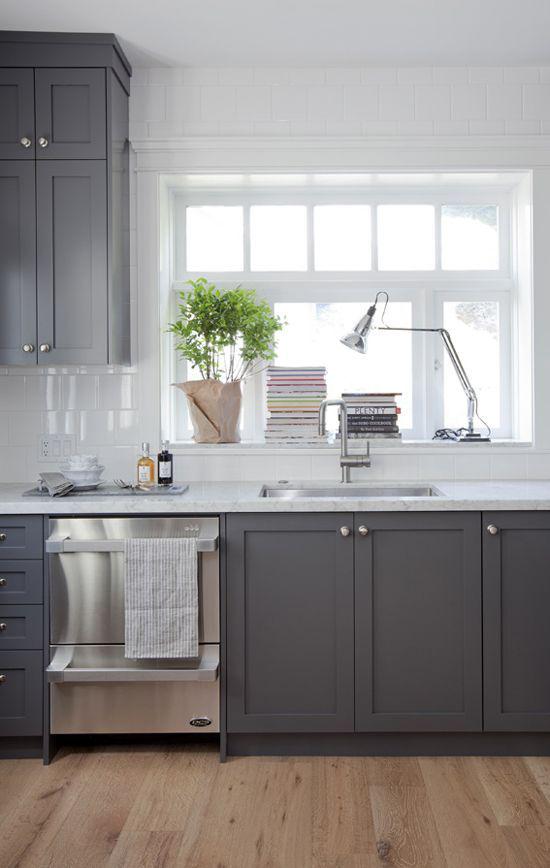 Grey and white shades are seen all over this kitchen. While grey is thrown to be the cabinets' tone, white is found coloring the countertop, backsplash, and the window.
But, it's white we're talking about here, ladies and gentlemen! White, which absorbs and blends the other hues, very well, shows its characteristic here.
It's also thanks to the sleek and shiny surface of the wall tiles, though, that the white parts are overshadowed so that we have a color transition between grey and white. And thus create the illusion of grey window treatment.
10. Lovely Idea for Kitchen Window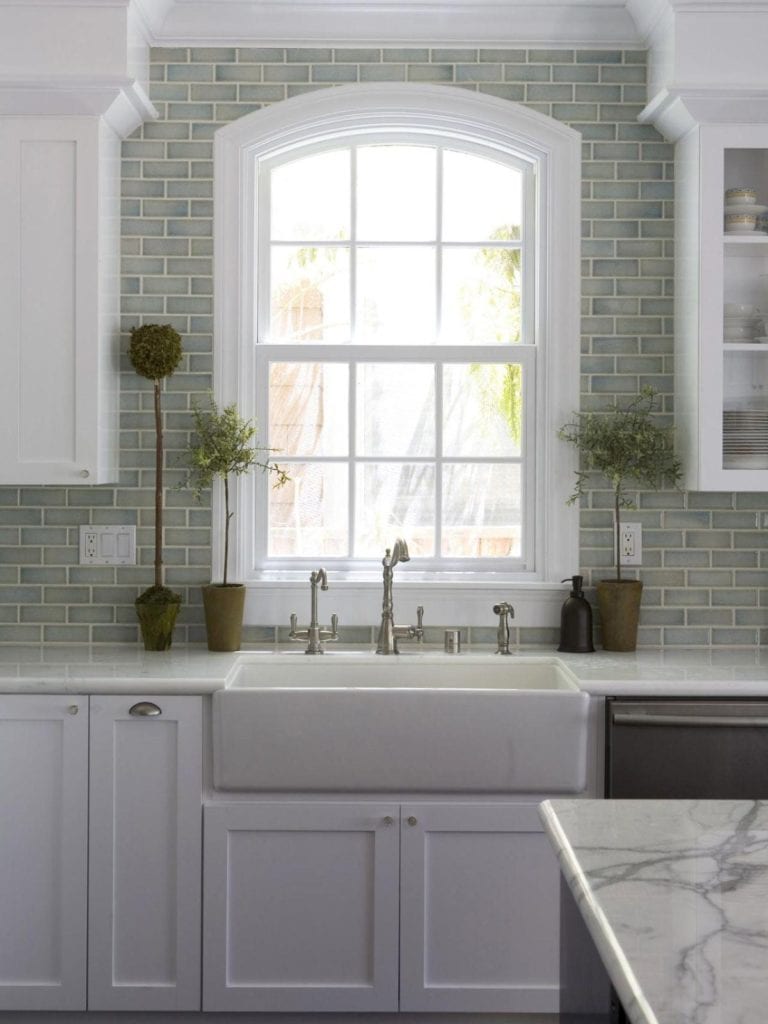 ?Another hard window treatment is on the list. This time, the grey color is derived from the wall where the window is installed.
Besides the grey backsplash, this farmhouse kitchen features white cabinetries and porcelain sink which make a scenic fusion to the whole kitchen scale.
11.? Between Curtain and Valance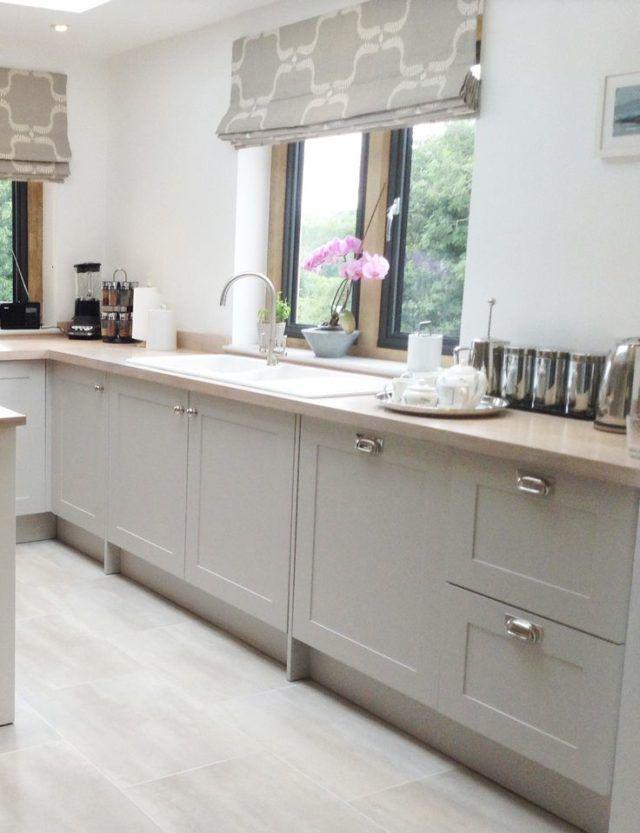 When it's so difficult in deciding to go for curtain or valance, this could be a nice solution. Make use of the curtain shutting system in such a way that it would look like a valance when it's shut.
It could be curtain when you need one, or valance when you want one. It's pretty nice, right?
12. Modern Soft Blinds out of Fabric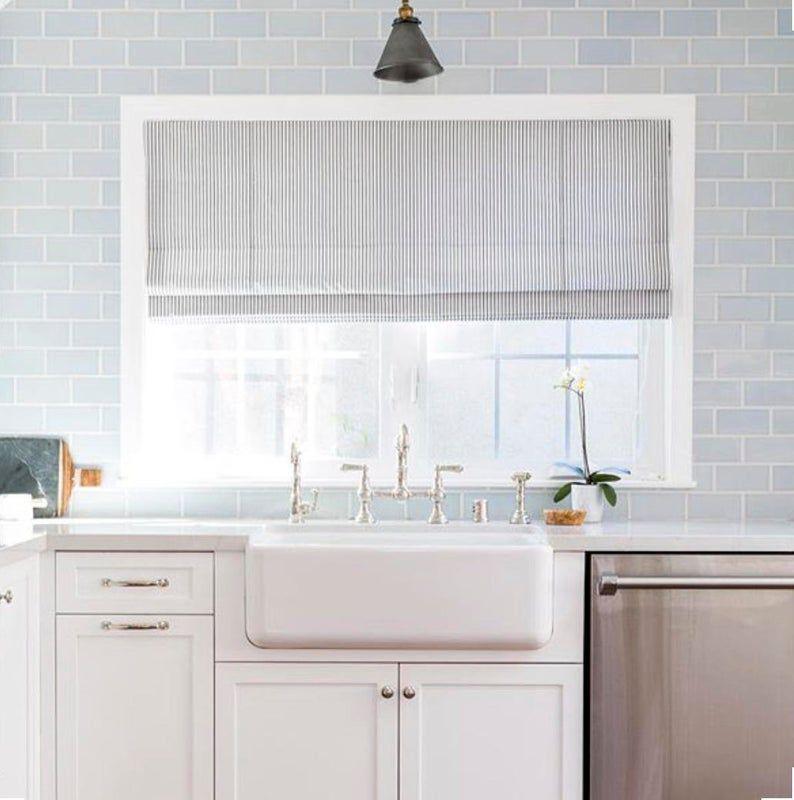 There's this calming aura radiated from this kitchen sink zone. It might be because of the soothing grey applied all over the place. However, too much grey could exhaust you, as well. Pick darker color to accentuate, as the lampshade above.
13. Artistic Yellow Pattern in Light Grey Shades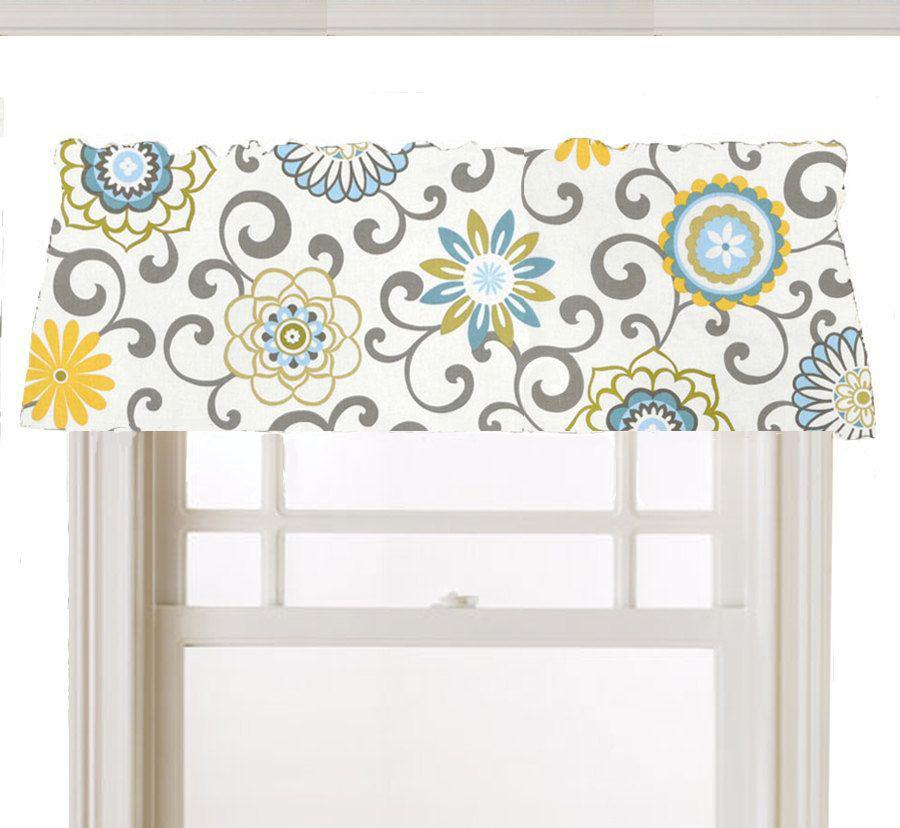 It's always exciting to talk about pattern. There are lots and lots of them, to begin with, from the classic checkers or stripes, to the modern freestyle or batik design. However, do you know every pattern you pick defines your personality? Choose wisely!
14. Half-Way Curtain Set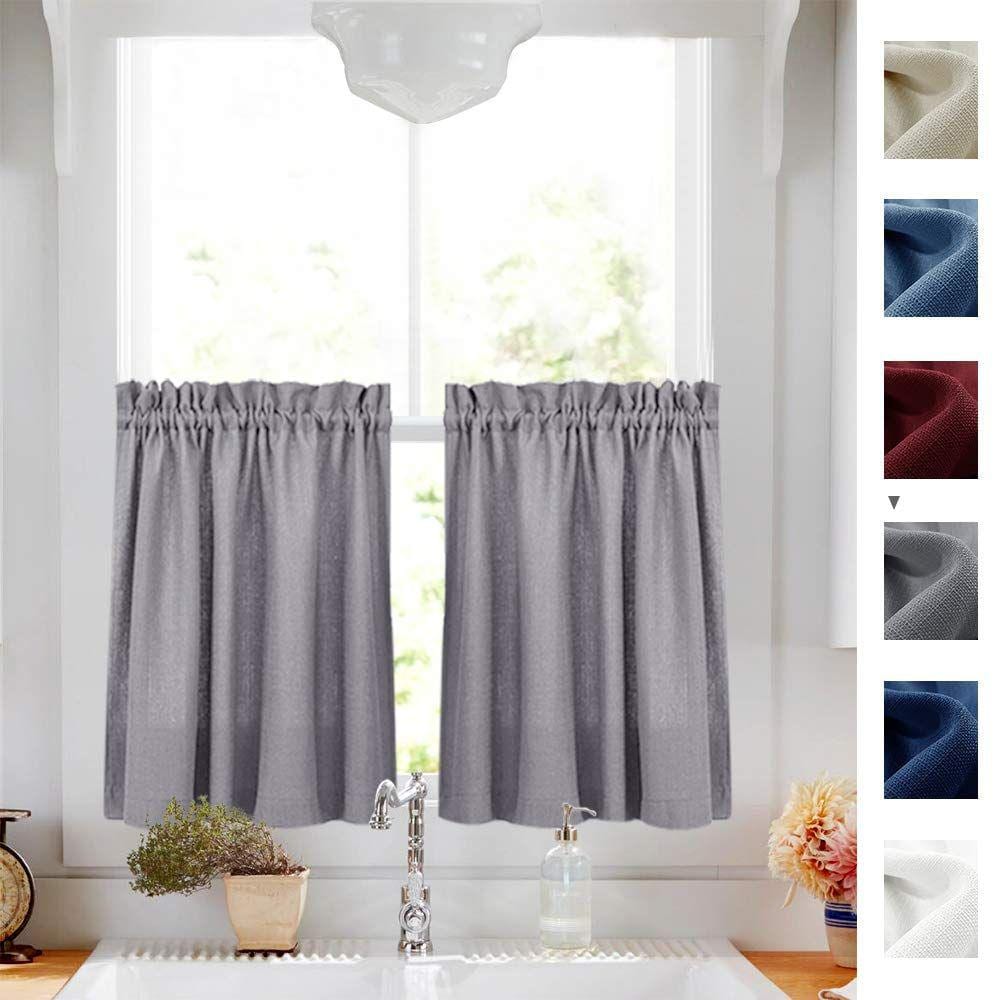 As curtains come in various types and forms, you shouldn't pay less attention and just pick whatever. Consider your need and window shape also to decide the fittest.
For a pretty high kitchen window like this one, a set of short curtains would embellish it perfectly. It serves an easy installation; you don't have to tiptoe as it's within your arm reach.
15. Black Lines on Grey Blinds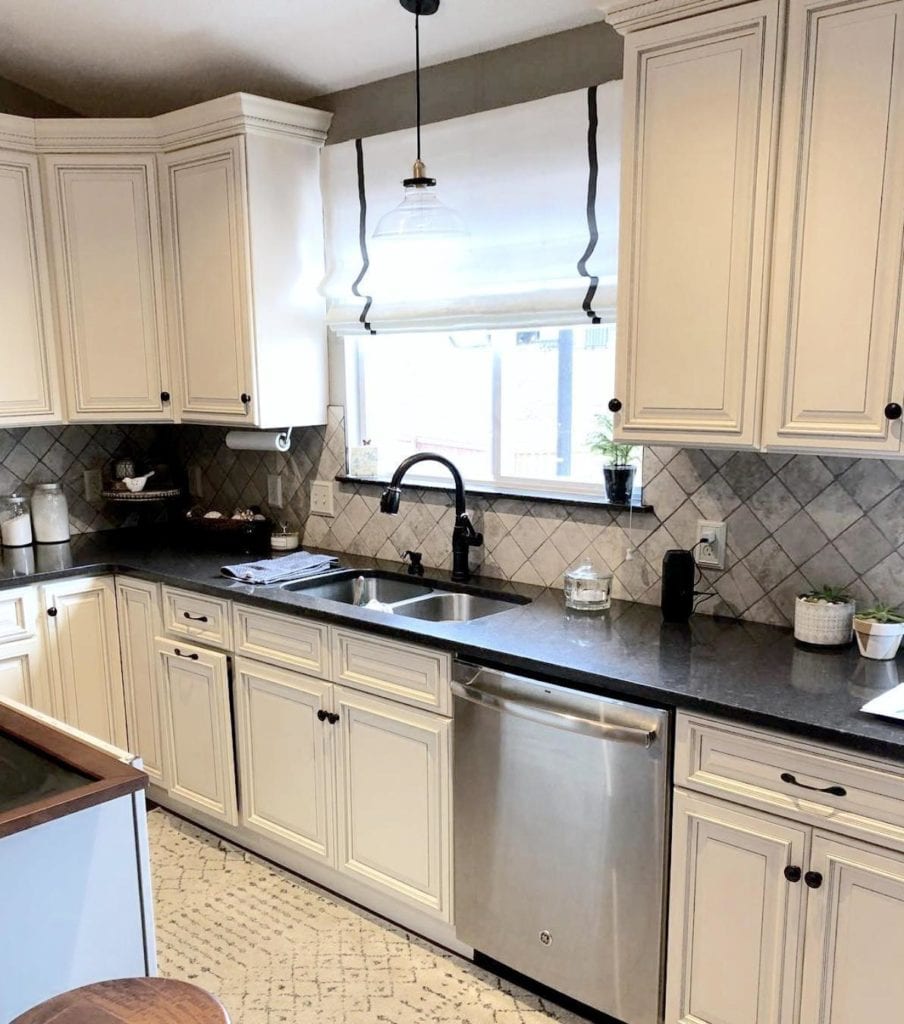 Black accentuating beige kitchen is your next sample cooking zone. Beige cabinetries, shining silver appliances and black accents make a good harmony. A little bit texture derived from the backsplash is what complete the pack!
16. Grey Roman Shades to Serve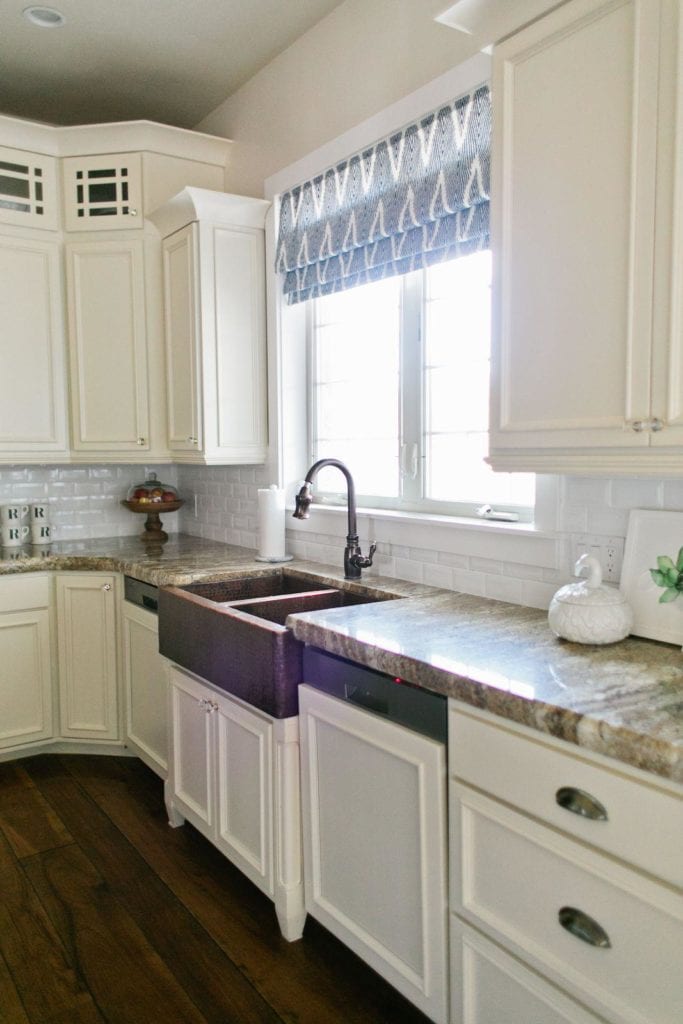 Every window above sink you've seen in this article has one term and condition: do not let the window treatment gets in the way of activity below. Besides bothering, it's for the sake of the fabric, too, if it uses any.
---
Well, which one of grey kitchen window treatments ideas you'd want to have?