You can convert your garage into a playroom if your home needs more room. Your garage might look different from a kid-friendly area, but with a few simple garage conversion tweaks, it will become a haven for your kids in no time.
House and Tech is reader-supported. When you buy through links on our site we may earn an affiliate commission. Learn More.
Your children will enjoy the transformation of the garage into a playroom. Turning the garage into a magical place for kids requires imagination and effort.
Read on for helpful advice on converting your garage into a fun recreation space. Kids can run around and play games in a designated area, and you can always keep tabs on them.
Safety first:
The garage door and ceiling are two of the most obvious places to start looking for safety concerns, so do them first. Ensure the door is in good working order and the ceiling is finished.
If the ceiling has been damaged, You should put a plan forward to get that resolved before you can turn the floor space into a proper living space.
Once all safety concerns have been addressed, you are ready to start decorating and turning your garage to a playroom.
1. Decorate the Walls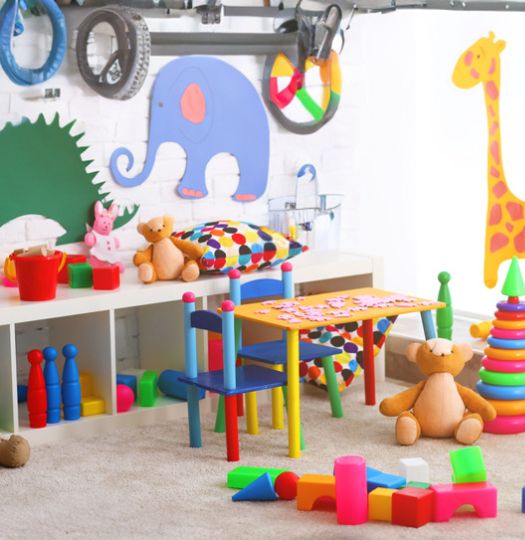 Wall paint is wonderful, but if you want to take things to the next level of fun, there are a ton of cool wall stickers out there with all sorts of designs and colors to choose from.
After the walls have been painted, your children can have even more fun by adding colors and other decorations. The colors, patterns, and themes you create with your kids will be uniquely yours.
Consider what your children would enjoy. After all, it's a kids' playroom, and use that inspiration to make them something exceptional. Cheap wall decals can completely transform the decor of the kids' room without breaking the bank.
Stickers for your walls are readily available in stores and on the web. If you're artistic, you can even paint your kid's favorite cartoon figure on the wall to make the space feel more like theirs.
Put on your thinking gear and consider the styles, forms, and topics that your children enjoy most before settling on a site or shop. Then you'll be able to get them a gift they'll adore.
2. Search for Motivation
Converting a garage into a playroom, family room, or study place for older kids is a great idea. A playroom is a great option if your kids are younger. You can acquire ideas for the playroom from a variety of places.
Browse some ideas on Pinterest aimed toward kids and design-related websites. To keep the cost of the playroom to a minimum, You can build clever playhouses for children out of recycled materials. It's a process called upcycling.
3. The Playroom Has to Be Kept Nice and Warm.
Making the garage cozy and inviting is especially vital if you have yet to spend much time there. Garage insulation should be one of your top priorities. The ideal garage insulation keeps things cozy year-round and is toasty in the winter and cool in the summer.
Keeping your garage cool can be as simple as a window or portable AC. In winter, garage propane heaters are safe and affordable ways to keep the whole family warm.
Some insulation materials are available for spray foam, Prodex, fiberglass, rigid foam, and cellulose. If the external walls aren't insulated, you should also do that.
4. Make Comfortable Floors for Children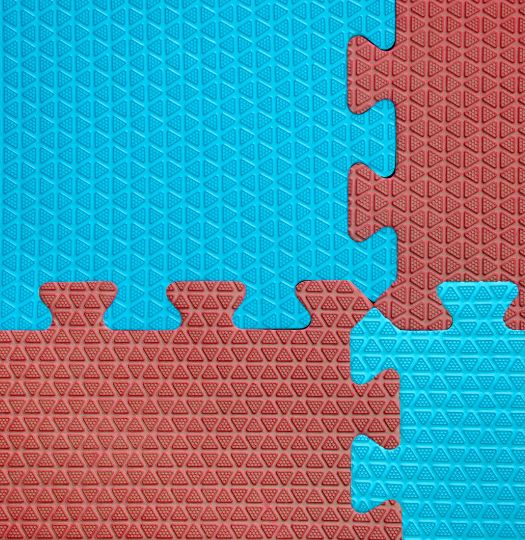 There are safer and cheaper Flooring options than a concrete floor for the kids to spend time and play. That's why you can easily locate long-lasting and comfortable floor mats. There is a wide variety of floor mats to choose from. Kids of all ages will enjoy assembling the puzzle floor mats you purchase.
5. Childproof the Playroom
Kids are naturally curious, so remember that as you transform the garage into a playroom. It means they'll start pressing random buttons. Thus, remember to unplug the garage door opener before starting the conversion. Next, please ensure the wall switch works and put the remote somewhere children can't reach it.
They'll spend the most time in their new playroom, so get them involved in the planning and design process. Let them express their individuality while working on a project as a unit.
Follow these steps to transform your boring garage into a fun playground for your kids. You can easily transform the playroom into whatever room suits your needs when they're all grown up.
6. Choose the Appropriate Paint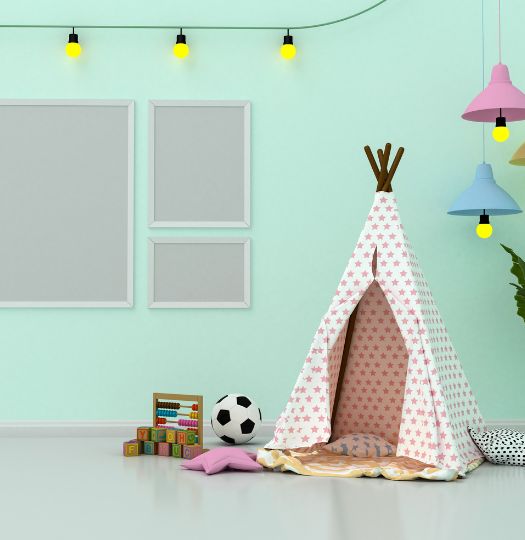 You should paint the floor and walls if you want the garage to look like a playroom instead of a garage. Using paint designed for use on concrete is recommended. You may purchase paint designed specifically for concrete from many different manufacturers. If you hire the best interior painters in your area, your garage might become a fun new play space.
7. Create a Well Organized Storage System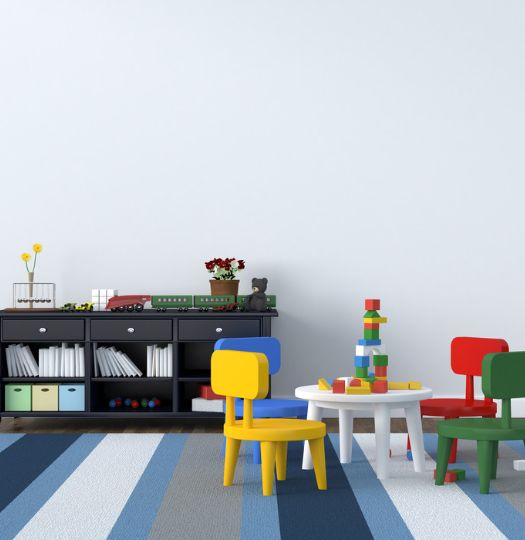 Installing storage units such as cabinets and shelves along a whole garage wall is an excellent way to use the area there efficiently. With this, you'll have enough storage for garage-worthy knickknacks, sports gear, and more.
Converting a garage into a playroom for the kids may require more work if you use the garage as a carport. Insulating, wrapping the walls, and laying down padded flooring are all standard practices, but there are a few differences to remember. An initial idea to think about is a dividing wall.
Ideas To Maximize Storage Space
Having little kids play in and around a moving vehicle is inconvenient and dangerous. Building a room within the garage will provide your kids with lots of play areas, but they'll have to use the door to get to the car. While this may make your garage seem smaller, it will be much safer.
If you're considering turning your garage into a playroom for your kids, it's vital to consider storage, layout, and, most importantly, safety issues. You'll make the house into a home in no time.
Space for play can be maximized by installing storage solutions like cubbies, shelving, and built-ins. And since children tend to scatter their playthings about the room, they must learn to put them away after use.
Toys, art supplies, and personal items can all find a home in the storage area. Check to see if your garage is one of the few that has storage space above the ceiling.
Conclusion.
Using extra garage space for a children's play area is a brilliant idea whether your house is too tiny or your garage is large and you want to use the space. Happy Decorating!