Are you planning a major kitchen remodel? a kitchen remodel is one of the top home improvement and renovation project that homeowners take on. People remodel their kitchen for many reasons, not limited to install new cabinets and to install new flooring. Lack of countertop space. Outdated kitchen appliances or just not enough space. If you have these problems with your current kitchen, then a kitchen remodel is a top priority item on your list.
In this blog post, I will go over what exactly is involved in a kitchen remodeling project. I will touch upon the entire project and renovation process. If I learned anything from my kitchen remodel in 2021, kitchen remodels can be an enormous undertaking. The key is to plan for the overall project and manage expectations and you can finally start the renovation process and complete your beautiful new kitchen.
Here are my top tips for a successful kitchen renovation :
1. Know the current style of your home
The first step to getting started is, that you need to know the style of your home and what you're working with. Your home may also have specific design details that similar houses may not have, so make note of it. In my case, my home is a Raised ranch and the fireplace is in the middle of the house.
2. Create a vision for your kitchen remodel
Determine what you want to have and how you want to build your new kitchen. if you need more countertop space? do you need a wine cooler? is it going to have tall cabinetry? how abut an appliance cabinet? how big will the new kitchen be? are you going to need new light fixtures? what paint colors were you thinking for your walls?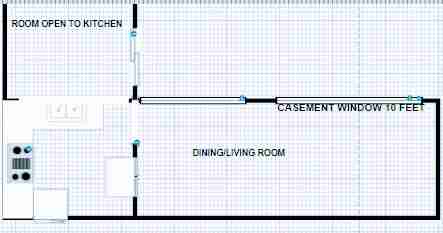 3. Search and look for inspiration on Pinterest
Now that you have an idea of what your kitchen remodel will look like and you know the style of your house, it's time to look for inspiration. In my case, I wanted to create an open layout with a kitchen island and 2 sinks. I also wanted either the oven or the microwave in one of the kitchen island cabinets. I searched for "Raised ranch kitchen remodel ideas for open kitchens". From this, I got a lot of inspiration and the possibilities were endless.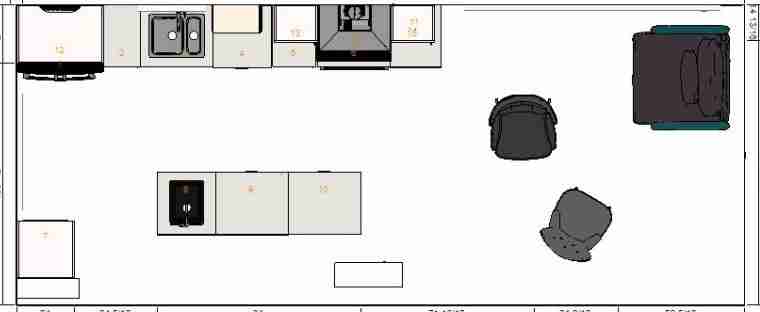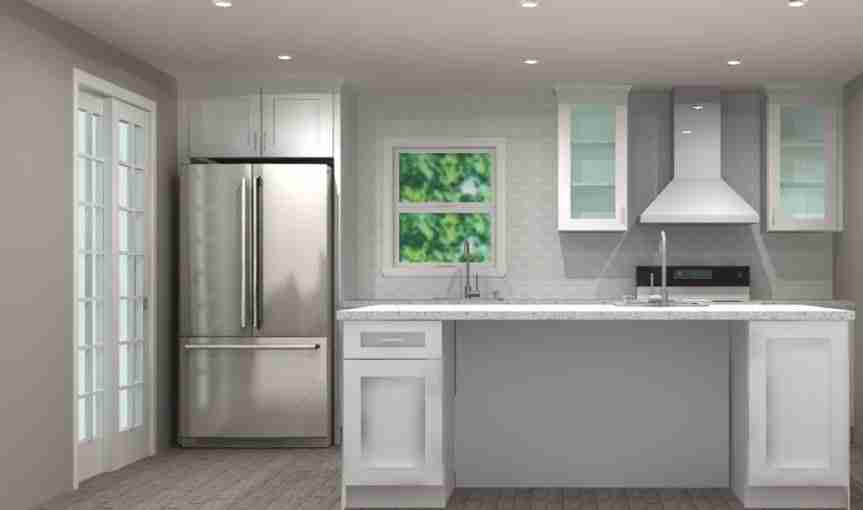 4. Decide on a kitchen design/layout and size ( or hire an interior designer)
You've gone over what's possible with turning your kitchen into your dream kitchen, now let's decide on a layout and size. At this stage of my kitchen remodel project I knew I wanted an open kitchen layout and a 10×10 Kitchen size or 100 square feet. I went from a G-shaped kitchen to a gallery-ish kitchen layout. I also opted for pocket doors in the middle of the kitchen, but I admit I probably watch too much of fixer-upper with Joanna Gaines and Chip.
The layout and size of your kitchen will depend on the functionality you're looking for in your kitchen remodel project. From how many people will be strolling in the kitchen to how often you cook. Personally, I wanted a free-flowing kitchen with 2 sinks. Free-flowing to be safer for the kids when they're running around and 2 sinks because I'm tired of waiting for my wife to be done with the kitchen sink so I can use it. I deserve better ?
I wanted quartz countertops but I do a lot of cooking so I opted for granite countertops instead.
5. Consult with contractors for carpentry, plumbing and electrical
You've completed the design process for your kitchen renovation, now is the time to check in with a professional contractor to validate your plans for the kitchen remodel and get quotes to figure out the amount of money this may cost you. Hire an experienced plumber, should your project require new plumbing fixtures or extensive plumbing work. You can easily fix minor carpentry imperfections after you've completed your kitchen remodel but an error in plumbing fixtures is highly costly and full of frustration.
If you plan on adding new electrical fixtures or moving appliances, you will need new electrical wiring. You'll need to consult with an electrician, but a general contractor can perform the electrical work as well, and get a Permit.
6. Finalize a budget and hire a contractor(s)
Your plans have been validated by a professional contractor, now you can move to the execution stage of the project. Unless you're a DIY homeowner, it is time to hire a licensed contractor. Don't just opt for the contractor who gave you the cheapest quote. My advice, pick the licensed contractor who listened more than he/she talked. You also have an estimate as to how much the remodeling is going to cost. Put a budget together based on the quotes you received in the previous step and make sure you OVERBUDGET.
A good contractor will be able to help you select materials, pull building permits, create a budget and schedule for the project, and oversee the renovation process.
7. Order your cabinets! and other materials
is it too early to order your kitchen cabinets for the remodel? absolutely not. In Fact, it's best to order your kitchen cabinets early in case they're out of stock you have enough time to pivot and choose a different cabinet style or cabinet doors. God forbid you run into a shortage issue as I did during the pandemic and still now in 2022, you'd wish you bought your cabinets even before you spoke to a contractor.
Choose the other materials for the cabinet installation. This includes everything from paint, countertops, and backsplash to appliances, flooring, and down to cabinet hardware. Consider both form and function when making your selections and be sure to stay within your budget.
8. Be patient and prepare for dust and disruption
Your kitchen remodel should already be underway. Remodeling a kitchen is a major home improvement project, so it's important to have patience throughout the process. Have a temporary kitchen in place while the renovation is taking place. By temporary kitchen i mean somewhere to cook, and somewhere to get water and wash dishes.
There will be days when you feel like it's never going to be finished, but trust me, it will be worth it in the end.
One of the most challenging aspects of any home renovation is dealing with the dust and disruption that comes with it. Be sure to cover your floors and furniture and prepare for a lot of noise and activity in your home during the remodeling project.
9. Enjoy your beautiful new kitchen:
Once they install cabinets, they install countertops and install flooring, and backsplash, the construction process is over and the dust hopefully has settled. Enjoy your new kitchen! Start by cooking a big meal for your family and friends and savor all the hard work you've put into the space. With a little planning and patience, the best bet your kitchen renovation will be a success!
Few pictures from my kitchen remodel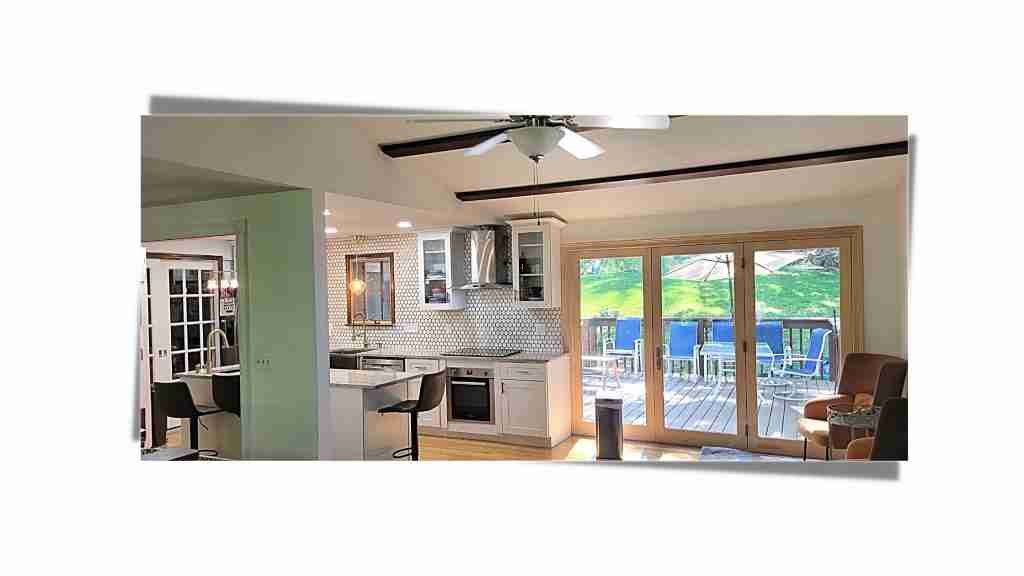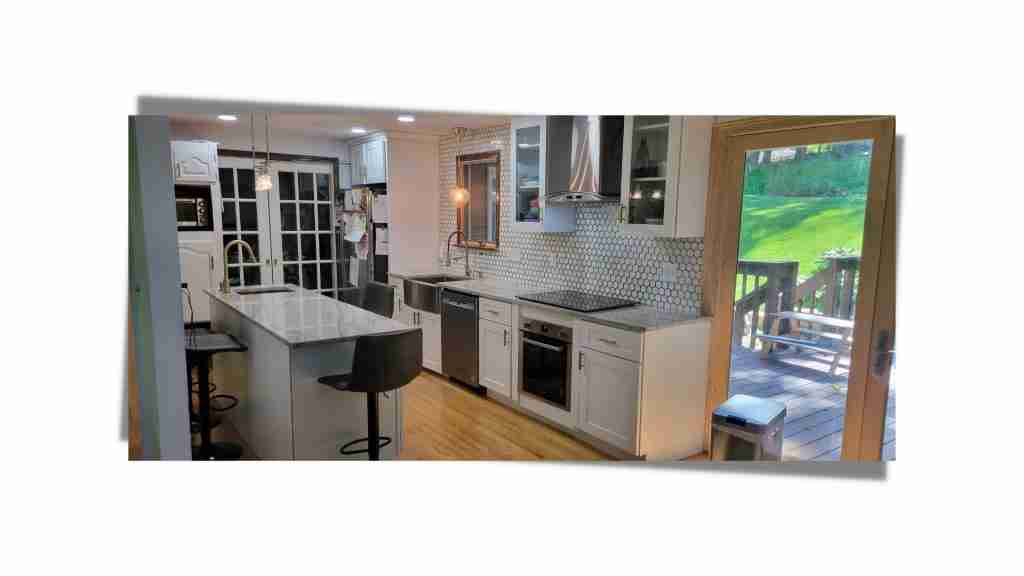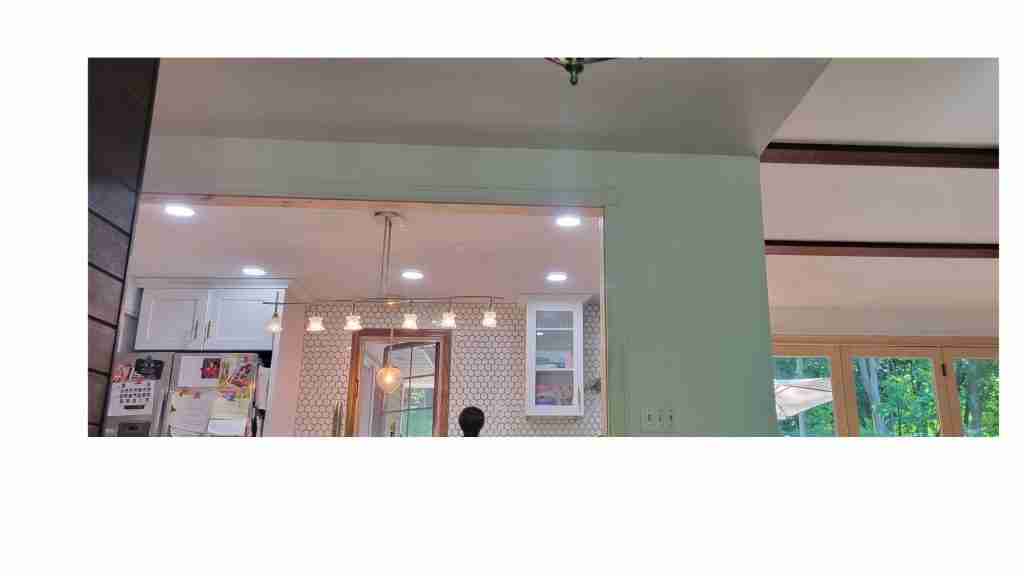 In Conclusion
Kitchen remodeling can be daunting, but with careful planning and execution, it can go smoothly. How did your kitchen renovation project go? Did you run into any problems? Share your experiences in the comments below!
FAQs
How long does kitchen remodel take?
Kitchen renovation projects could take anywhere from a few days to several weeks, depending on the size and complexity of the job. If you're painting cabinets or installing new flooring, for example, those tasks will take significantly less time than if you're gutting and rebuilding the entire space. Be sure to consult with your contractor to get an idea of how long the project should take.
How long does it take to gut and remodel a kitchen?
The process of gutting an old kitchen can be time-consuming. To estimate a time frame, let's look at what's involved in this type of kitchen renovation.
The first step is to remove all of the old appliances, cabinets, and countertops. This can be a messy process, so be sure to cover your floors and furniture with plastic sheeting to prevent damage.
Next, you'll need to remove the plumbing and electrical wiring from the kitchen. This can be a complicated process, so it's best to consult with a licensed contractor to ensure that everything is done safely and properly.
Once the plumbing and wiring are removed, you'll need to demolition the wall and ceiling in the kitchen.
Once the walls and ceiling are demolished, you'll need to clean up the space and prepare it for new construction. This includes removing all of the debris and installing new insulation and drywall.
Once the space is prepared, now it's time for the plumbing and electrical rough-in and then inspection and ordering materials if you haven't done so.
So how long does a renovation take in this scenario? Expect at least one month after finalizing a plan, but could take 45 to 60 days. It took me a bit longer, 2 months to completely gut and have a usable kitchen. I should preface this by saying it was during the COVID pandemic. shortages in cabinetry delayed my renovation. My countertops broke and had to be rescheduled at well. Had everything gone smoothly it would take one month to have a usable kitchen, but 1 month in a half to complete the inspection and close out the project.
When do you need building permits?
So you're probably wondering, do I need a permit to remodel my kitchen?
From my kitchen remodel experience in dealing with the building inspector, A building permit is not always required when remodeling a kitchen, but it's best to check with your local municipality to be sure. Many municipalities require a permit when your working on your house for any type of construction.
If you are remodeling your kitchen yourself, you may not need a permit, BUT make sure that you do everything according to code. Your homeowner's insurance will not cover any damages caused by negligence, especially if you did not pull a permit.
Here are the permits I had to pull for my renovation
A building permit: I removed a structural wall and replace it with structural beams to create a very large opening. you can kinda see it in the picture above. I was also required to get a certification from a structural engineer, cha-ching!
A Plumbing permit: I wanted two sinks because the kids and the wife.. you get it, so new plumbing rough-in.
An electrical permit: I moved my kitchen one room over, so the oven, cooktop and dishwasher required new electrical wiring.
Definitely, if a contractor is doing the work
However, if you are hiring a contractor to do the work, they will likely need a permit in order to ensure that the job is done safely and up to code.