Why do I need to know the principles of interior design? Isn't that supposed to be my interior designer's job?
If that's what you're wondering, hold up! That's not quite the case — understanding the principles of interior design goes a long way.
House and Tech is reader-supported. When you buy through links on our site we may earn an affiliate commission. Learn More.
Knowing these principles and being able to incorporate them into your interior space design scheme will allow you to play an active role in creating your dream home. As a result, having a well-designed interior will enhance the aesthetic and economic value of your property.
What's more, you'll be able to visualize how your project will turn out even before it begins.
Let's not forget how everything feels cohesive and put together in a well-designed home. Knowing the basic interior design principles paired with practice and experimentation will help you achieve that effect in your own home!
Dive into this blog post to discover the basic principles of interior design — and create a stunning, harmonious living space!

What is rhythm and emphasis in interior design?
Rhythm
Rhythm is all about creating patterns of contrast and repetition in an interior to create visual interest around the room.
There are multiple ways to create rhythm. You may use the same colors, patterns, shapes, or even a progression of smaller to bigger furnishings.
Here are some easy yet impactful tips for implementing the concept of rhythm in your space:
Glimpses of the same color through a rug, throw pillow, and a frame, for example, may help create rhythm. Apart from color, placing similar objects around the room or repeating the use of the same textiles would be an easy-to-follow idea.
However, make sure to use repetition with care. You wouldn't like the idea of living in a monotonous interior all year round.
This refers to creating a flow of lines that the eye can follow to move from one point to another and end up at a focal point in a room. Scenic windows, arches, and curved staircases all play a role in creating transitions.
Progressing through the room with different colors can bring a rhythmic feel to a space. Use lighter tones at the entrance and darker colors as you head deeper into the room.
Decorating your space with small to large objects can also assist in achieving your goal.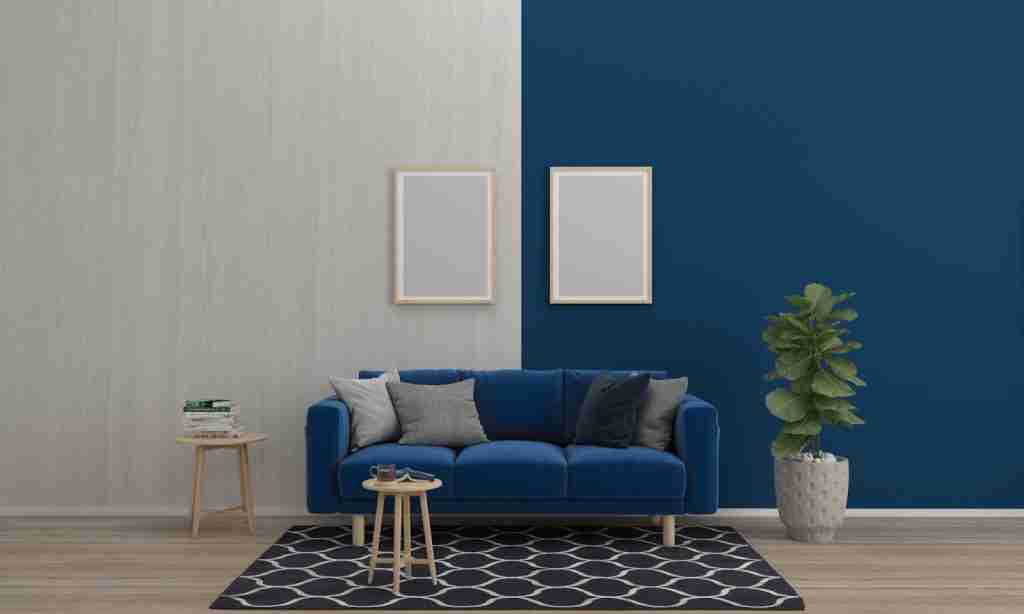 What is emphasis in interior design?
Emphasis
A space decorated in a way that provides equal attention to every element may appear dull. When decorating your home, keep in mind that your home decor will be a way of conversing with your guests. And so, be mindful of where the focus shall be when visitors enter a room.
To create emphasis, there needs to be a focal point in every room. Even a single feature like decorative false ceilings, a large piece of furnishing, a framed artwork, or an indoor fountain can act as a centerpiece and draw attention. Fireplaces, either natural or fake, provide the same function while also adding warmth and aesthetics to your place.
Let's discuss two of the easiest ways to make your home appear cohesive and harmonious by emphasizing a specific architectural feature:
Placing large pieces of furniture strategically is a successful way of emphasizing the object which needs attention.
For example, in bedrooms, the bed is placed opposite the door of the room. The same applies to dining rooms where the dining table is the center of attention. In such cases, the placement of furniture will emphasize its importance.
Some objects are not directly placed opposite the door but are catchy enough to attract attention. A combination of interior design elements like color and patterns may be used to give them the emphasis they deserve.
A fantastic view through sliding glass doors, an art wall, a grand piano, and an accent wall are some of the common focal points used in homes. If you want to emphasize them further, attractive colors, textures, and lighting can be used.
Unity
The unity principle refers to a sense of uniformity among the elements used for decor. This can be done by using similar colors and textures, placing objects at equal distances, or repeating elements to create visual continuation.
Even if you have a variety of shapes and textures, using the same color scheme can allow you to bring unity to your interior.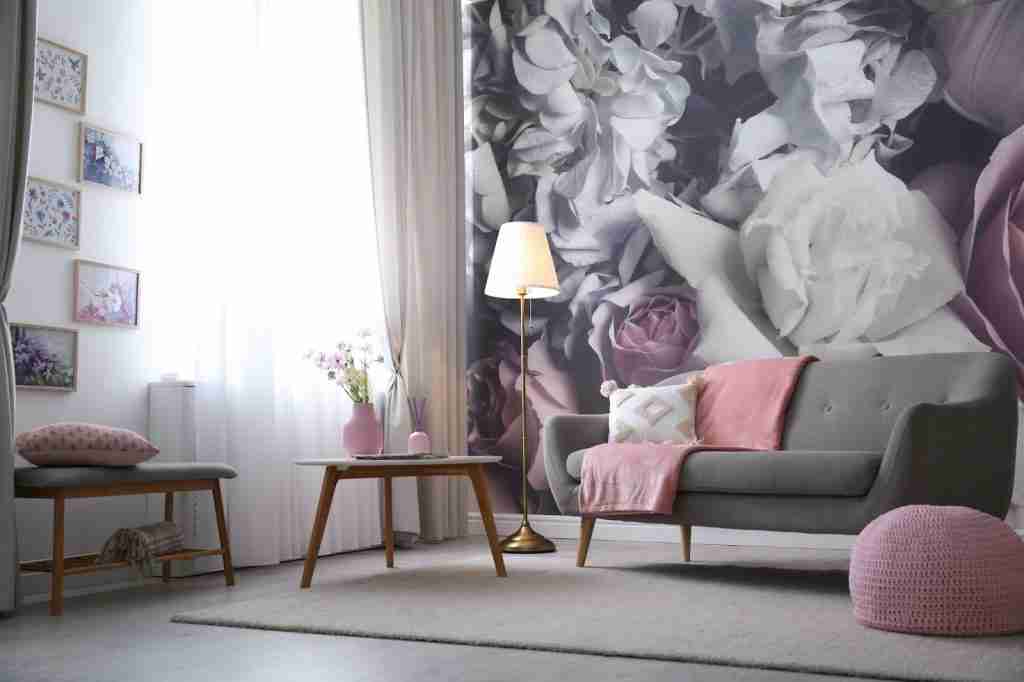 Balance
The principle of balance refers to adding equal weight on both sides of the room. This may be done by using physical objects or blending various interior design elements.
There are three ways to create balance. The easiest way is the symmetrical balance — which is also quite pleasing to the eye. It is commonly used in square rooms where the space can be divided into two halves. Then, matching sets of chairs, beds, or consoles, for example, are used to match one side to the other. However, the symmetrical balance may appear dull since matching elements are used throughout.
In the case of asymmetrical balance, the weight of the objects on one side of the room is matched with the other. For example, a sofa on one side can be equated with two chairs on the other side.
Radial balance involves arranging objects in a way that they surround a central focal point (mostly a circle, such as a chandelier).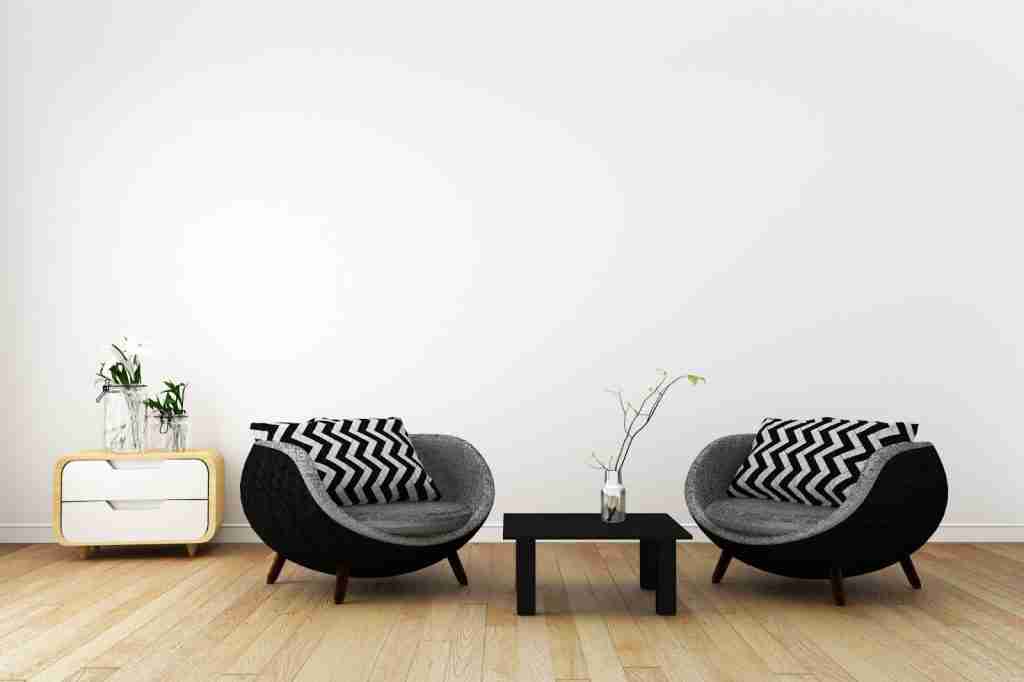 Contrast
Mixing and matching to create contrast is another one of the basic principles of interior design. The rule is to put together materials that fundamentally oppose each other. One fantastic way to do so is by incorporating different textures.
Texture helps create visual appeal and depth in a space. It can be created in various ways, such as paint, accessories, and flooring.
Paint
With the countless paint colors available, different paint application methods can help you achieve different textures. This depends on the elements mixed with paint, how paint is applied, and the type of paint used.
Accessories
Many interior designers incorporate accessories to create texture — easily transforming the atmosphere of a space. This is because accessories are easy and inexpensive to update. Here's a list of accessories that will provide texture to your home:
Flowers

Quilted throw

Brass candlesticks

A bowl of pebbles
Flooring
Another easily-overlooked but essential aspect of interior design lies just at your feet: the flooring.
There are various types of flooring. But, while incorporating textures into the floor, remember that flooring is susceptible to dirt. If you want to add sustainable flooring elements, consider the traffic that will enter your home. You must also understand how flooring materials handle spills, tracked-in dirt, and UV exposure.
Wood, ceramic tile, marble, bamboo, and stone slabs are some good flooring options that will provide texture.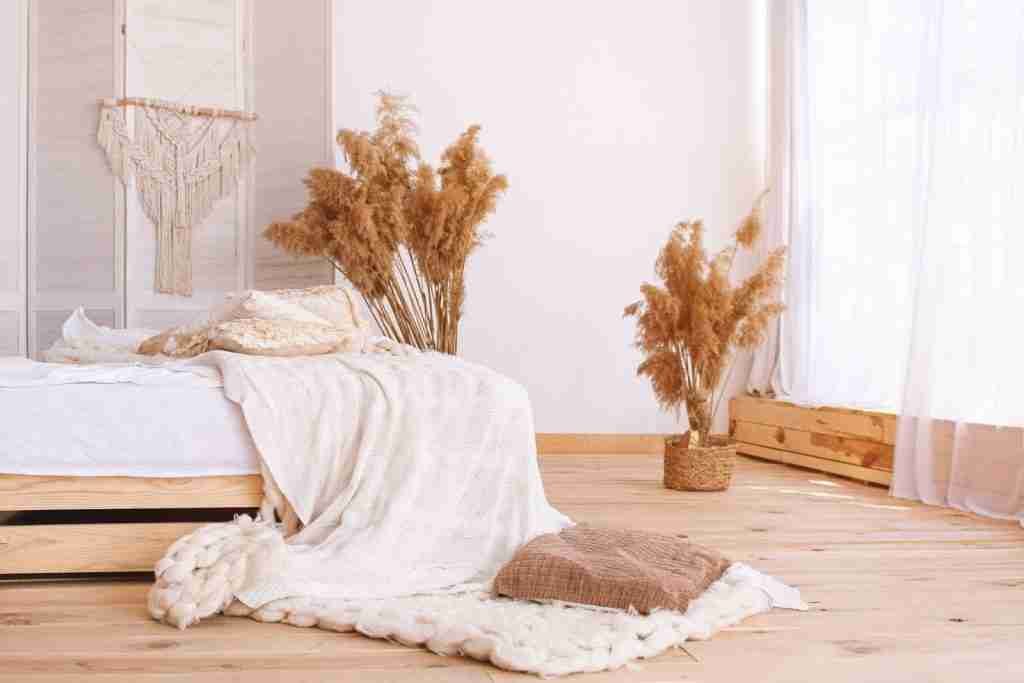 Details
This principle focuses on the little things. After all, nothing is too small to pay attention to. Every tiny thing will add to creating an aesthetic interior, from handles to the cabinets to cushions on sofas. In fact, tweaking the smallest details plays a major role in the transformation of interiors.
A handful of details to consider during interior design include:
A set of bedside tables with patterns complementing the headboard.

A vase of fresh flowers having the same color as the detailing in the rug.

Fur throw pillows matching a faux fur stool.
It's all about paying attention to the small things and coordinating them with each other in interesting ways.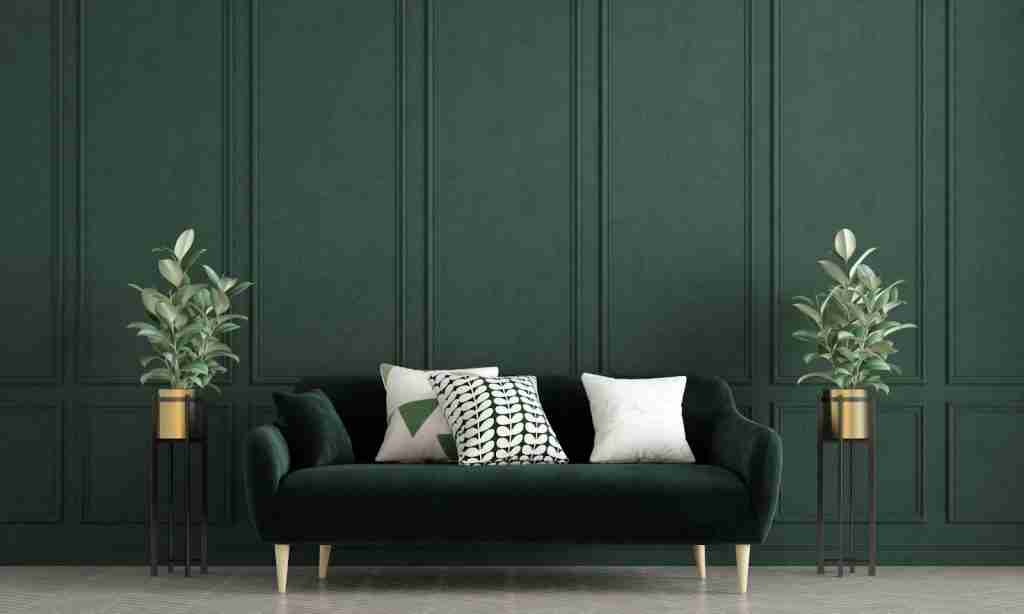 Final Words
Ok, you may not be able to claim official interior designer status after reading this blog post. However, you now know the basic principles of interior design, make sure to apply them when you plan your next renovation project to create a stunning living space.
However, keep in mind that it is not necessary to incorporate all the principles in every room. Use hints of a few and you'll notice a considerable upgrade to the ambiance!
Thanks for reading to the end!