Choosing the material for your kitchen is important since the activity in this room involves food.
House and Tech is reader-supported. When you buy through links on our site we may earn an affiliate commission. Learn More.
Silestone sinks and countertops are a good idea because this material has existed for more than two decades.
10 Popular Silestone Sinks and Countertops
Here are some ideas you'll likely choose.
1. Stellar Snow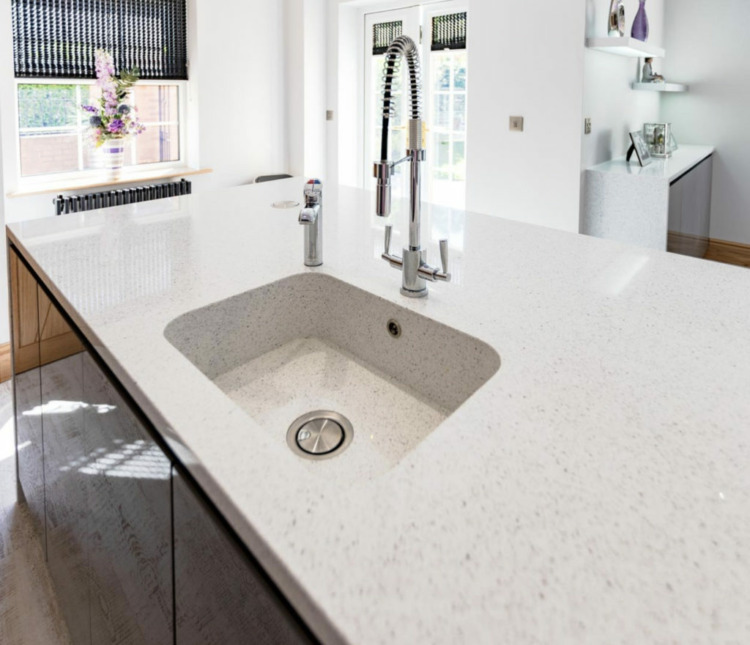 Quartz has a wide range of colors and textures. The stellar snow appears as a grayish-white stone with high durability for more than two decades.
It resists stains and scratches, so it's designed as Silestone sinks and countertops all over the world.
This choice is perfect if you have a bright concept for your kitchen. The stellar snow design will tone down the light so that the kitchen won't look boring.
Some manufacturers could create Silestone countertop colors as you wish. This possibility is a chance for the homeowner to mix and match with other furniture.
2. Lagoon Suede
Lagoon suede is very popular as Silestone sinks and countertops. If you are into bright countertops, this choice is great because the color is nice.
The suede finish makes it more beautiful. There's a gray part that becomes the main pattern of finishing. It's compatible with any concept.
This Silestone is part of the premium line. It gives the best performance as a Silestone, especially for cooking purposes.
It's durable and could be used for more than two decades. Another advantage of choosing this lagoon suede style is it needs minimal maintenance after using it.
3. Silestone Helix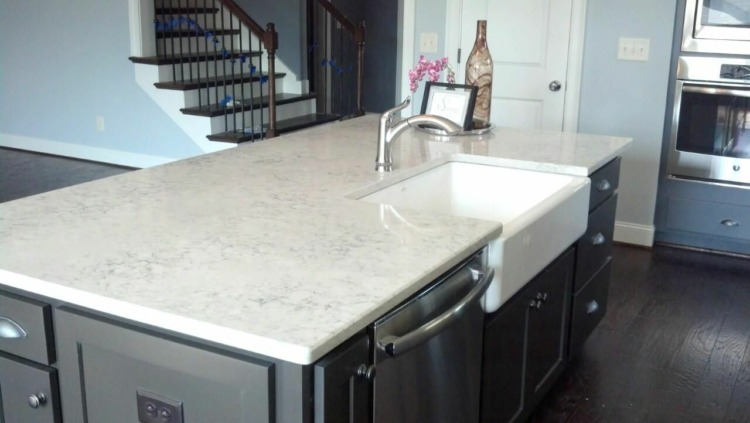 Are you looking for glossy Silestone sinks and countertops? Silestone Helix might be a solution for you.
Its finish is glossy but has high heat and is scratch-resistant. It's well-known worldwide as thick quartz and durable for a very long time use in the kitchen.
Both original color and finishing are white, and you'll think it's similar to marble, but it's Silestone.
So, you don't have to pay that much since Silestone is competitive in terms of quality compared to the marbles. Silestone helix is also free maintenance and doesn't require special treatment.
4. Silestone Blanco Maple

Do you want to get the most natural design for Silestone sinks and countertops? Consider Blanco Maple.
The surface has great colors, covered by small grains of different sizes. It is a must material to excite your cooking and washing activity for an aesthetic look.
The real color of this Silestone countertop sample is white, but it's not pure bright like marble. A perfectionist and super clean homeowner might choose this for the sink and countertop.
It's easy to clean and spot the stain from the drip. Over the years, Blanco Maple has been a best seller in many countries.
5. Silestone Kensho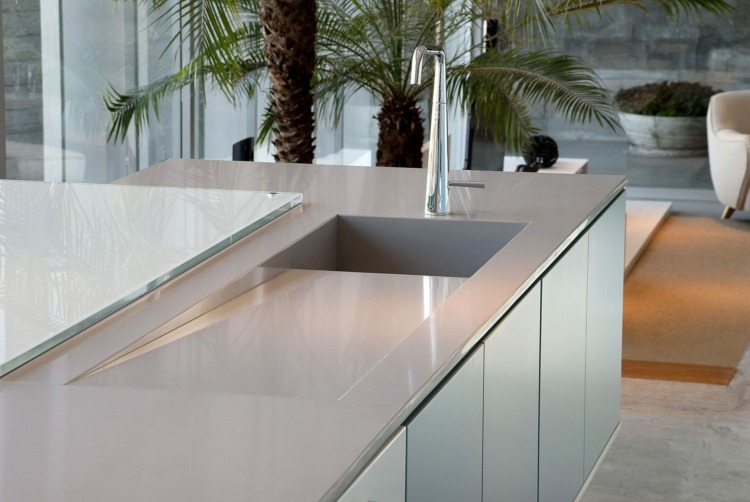 There's another option of Silestone sinks and countertops. It has a light gray color named Silestone Kensho.
You might find this stone everywhere in public places such as restaurants, bathrooms, and other spaces. It's a perfect choice for a modern kitchen since it's durable.
The uniqueness of this Silestone is the tiny dots that you'll find on the surface. There are several colors on it, from charcoal, black and gray.
The dimension of this Silestone is very beautiful too. For kitchen remodeling purposes, Silestone kensho is a good choice.
6. Cemento Spa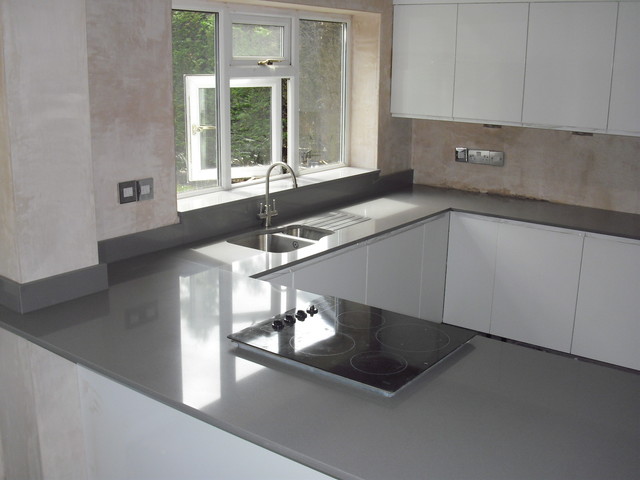 From all Silestone sinks and countertops models, Cemento Spa is popular because of its solid texture. This Silestone also has a dark color like a bedrock.
So, if you want to beautify a kitchen with a dark countertop as the center, Cemento Spa will complete your kitchen interior.
It doesn't have many patterns like other Silestone. It is as dark as charcoal, and sometimes we look at it as ordinary bedrock.
However, many manufacturers work hard to make it glossy to fit market demand into modern styles for interior kitchen elements.
7. Blanco Norte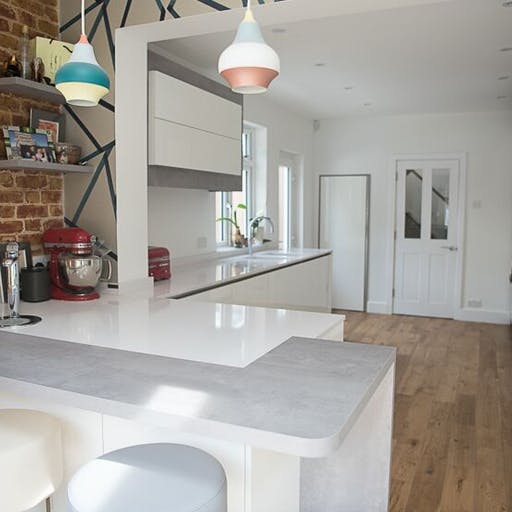 One of the popular Silestone sinks and countertops is Blanco Norte. It's not grayish nor dark, but creamy white.
At a glance, it looks like stellar snow. It has some yellows, ivories, creams, grays, and beiges. The pebble-like patterns on the surface are different from others too.
It appears stunning even from afar because of the texture. This Silestone is usually chosen by a homeowner who designs their kitchen with a farmhouse concept.
On the countertops, put some wooden furniture such as a crate, basket, and rustic vase to make it warmer.
8. Desert Silver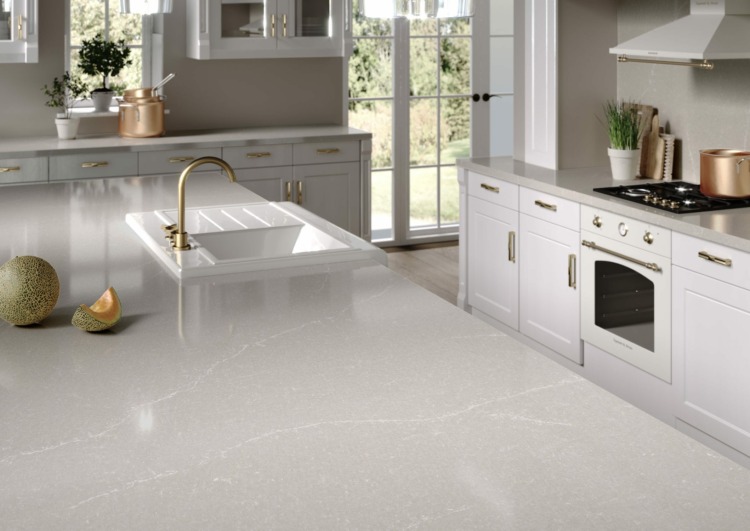 This Silestone sinks and countertops have many shades that sometimes appear as light gray or white.
Desert silver also has a light pattern, with some bright white thin veins, and only appears in light gray shade. This Silestone is quite popular in the market because of its luxurious look.
When you see this quartz up close, you'll find some flecks with light gray and white color. This element isn't only a good option for countertops, sinks, flooring, and walls.
Many design projects choose this countertop by Silestone because the exquisite light gray of the surface is outstanding.
9. Et D'or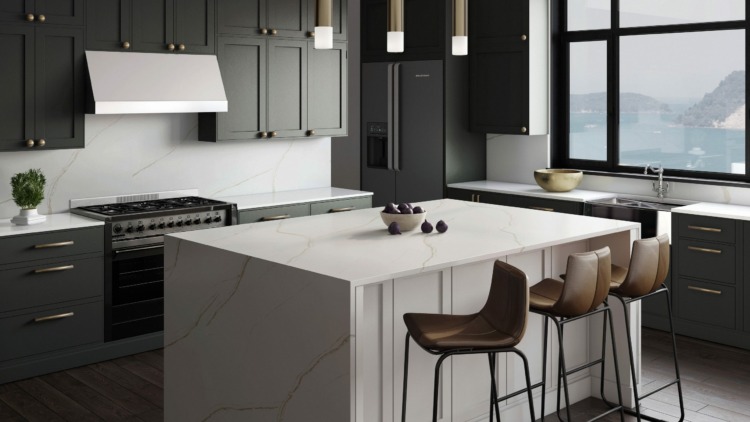 For a bright white Silestone sinks and countertops choice, you can go for Ed D'or.
This quartz has another uniqueness with its pattern because of some bold gold veins you'll find on the surface. Et D'or is a rare option that people usually choose Calacatta gold later.
Another special part of this Silestone is its silver-gray patterns on the surface. This unique dimension is a reason for everyone to get this one to beautify your monotonous kitchen.
Add some more gold accents for appliances, and it magnifies your kitchen.
10. Blanco Orion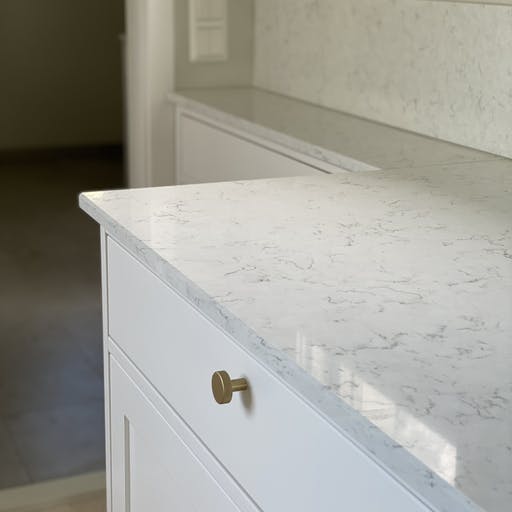 Blanco Orion has a reason why the name is Orion. It has a beautiful dimension where the surface has veins patterns with several colors.
White, beige, and gray veins create dimension on the stone. Not only for the kitchen Silestone sinks and countertops, but Blanco Orion is also popular for the bathroom.
It's suitable for many color schemes, so you don't have to worry when you're trying to mix and match. The versatility and durability are high too.
People tend to choose white or navy cabinetry and appliances. It's used for many houses with a farmhouse or rustic theme.
---
Silestone sinks and countertops won't make you regret choosing. It's a durable material, so it's perfect if you don't have plans to change the existing kitchen.
It's way more affordable than marble, but the quality is great that you could consider.