FeastHome – Knowing the standard dishwasher dimensions will be another key factor in creating or remodeling a kitchen.
When you are doing the project, some factors including style, budget, and the available space are not the only thing to consider.
Fortunately, this guide will help you make an accurate measurement of your cabinet opening, decide on the interior layout, and eventually get the right size dishwasher for your kitchen.
Without further ado, let us read on!
Standard Dishwasher Dimensions Based on Its Types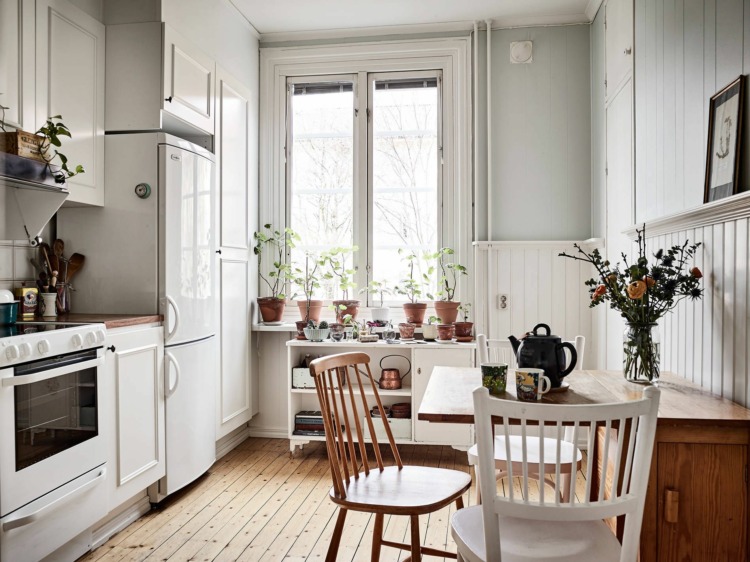 There are several options available when you want to purchase a dishwasher for your kitchen. Your choices may include custom panel, portable, compact, convertible, and fully integrated dishwashers.
Each of these dishwasher types has a different standard dimension, making it essential to know which size is the best for your needs.
You may refer to the following list to learn further about each of these standard dishwasher dimensions.
1. Built-in Dishwashers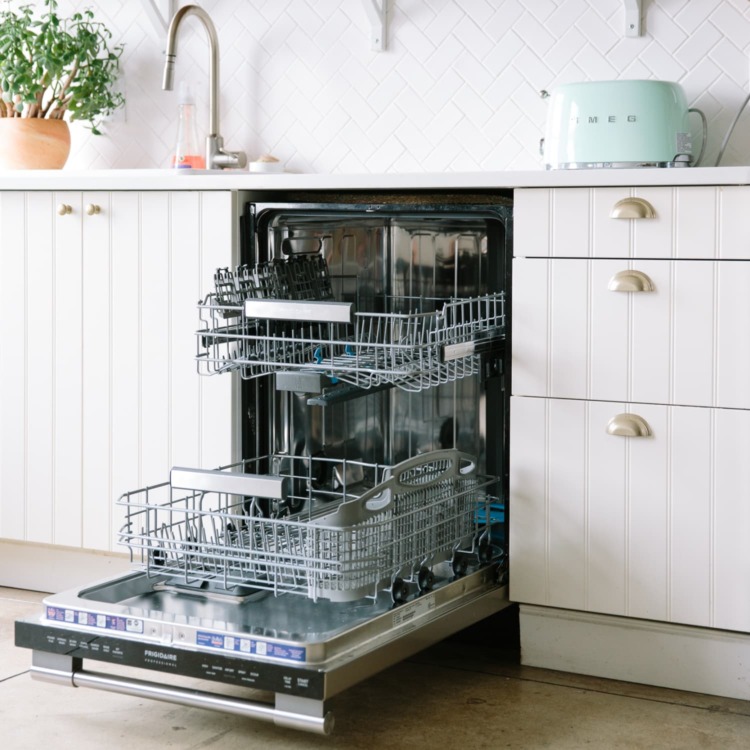 Built-in dishwashers are generally available in standard and compact sizes. The usual one comes in the size of 61 cm and holds up to 14 place settings.
Meanwhile, compact dishwashers are typically 45.7 cm and are perfect for small kitchens. Their capacity is around 6 to 8 place settings, making them an appropriate option for families of two or three persons.
Dishwashers in built-in models are also available in semi-integrated and fully-integrated options.
If you are looking for a more modern look, a built-in dishwasher will make a perfect choice since this model sits flush with your cabinets.
Built-in Standard Dishwashers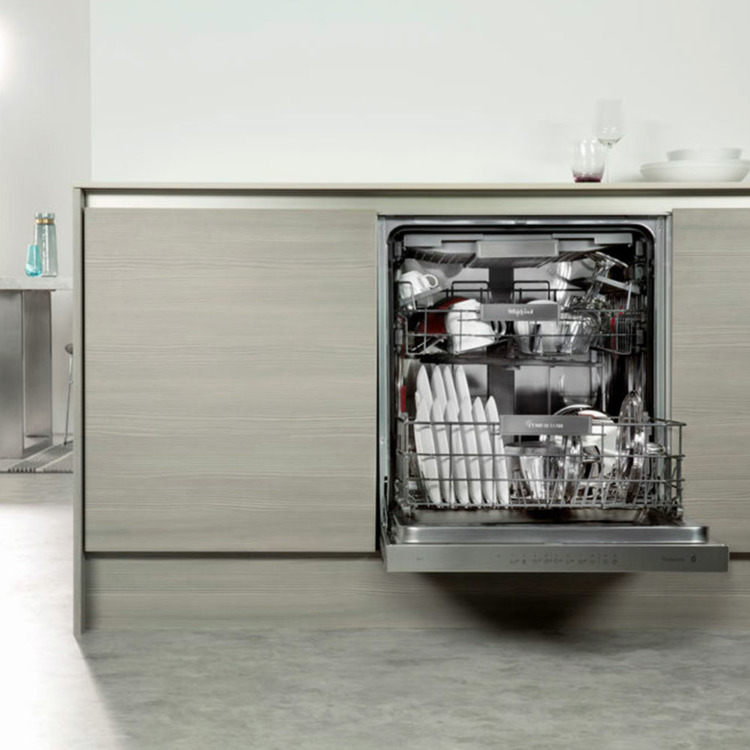 Also known as a built-in 24-inch dishwasher, this standard model makes it a great choice for every family.
Because of its standard size, this model is supposed to fit in the space of most new homes. You can easily find its stock product on the market as well.
The standard dishwasher dimensions are big enough to handle the needs of your family of three or more.
Just like many built-in models, you need to sacrifice some cabinet space for the comfort of a permanent dishwasher.
With the standard dimension of 24 inches wide, 33 7/8 inches high, and 22 ½ inches deep, you should prepare a clearance of around 25 inches wide, 35 inches high, and 24 to 25 inches deep.
For the door clearance, you will need 49 7/8 inches total or about 27 3/8 inches from the front of your dishwasher to open it completely.
Built-in Compact Dishwashers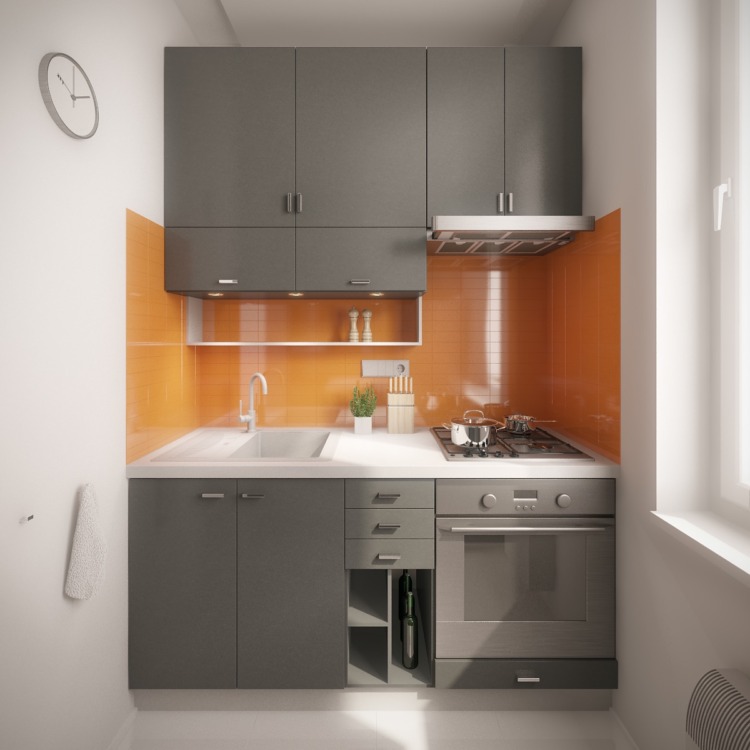 Also known as a built-in 18-inch dishwasher, this smaller version is perfect for any small kitchen.
This built-in design allows you to make the most of your available space in the kitchen. If you need a functional dishwasher for an apartment or small opening, it should be perfect too.
Custom wood and metal panel are available for you who want to make your built-in dishwashers appear more exceptional.
You should provide this compact dishwasher a clearance of 18 to 19 inches wide, 34 to 35 inches high, and 24 inches deep.
Since built-in dishwashers typically remain with the home, you may consider choosing other models if currently living in a renting home or apartment.
Convertible Built-in Dishwasher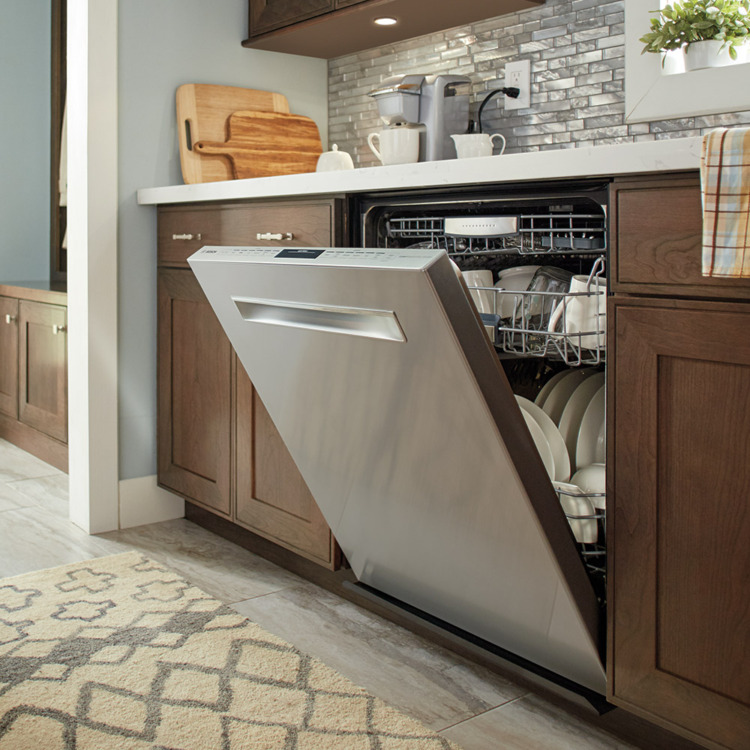 If you are looking for standard dishwasher dimensions that will give the best of both worlds, this convertible model is the answer.
It is a freestanding movable dishwasher that can work as a built-in model with an appropriate installation kit.
A convertible dishwasher also makes a nice choice for those who need the space-saving feature of a built-in model.
Those who want a portable dishwasher but may plan to convert it into a built-in one in the future will love this model.
Then, what are the standard dishwasher dimensions for this convertible variant?
The depth is around 23 inches to the door or approximately 25 inches including the opening.
The bottom depth of a convertible dishwasher is typically 21.5 inches. Hence, you need to include a quarter inch for the rear installation of this model.
Meanwhile, the width is 24 inches and the height is around 34 inches with a maximum of 35 inches.
For door clearance, do not forget to add about 24 inches as well when installing this dishwasher.
Read this: Standard Kitchen Cabinet Sizes: Get the Right Number for You
2. Custom Panel Dishwashers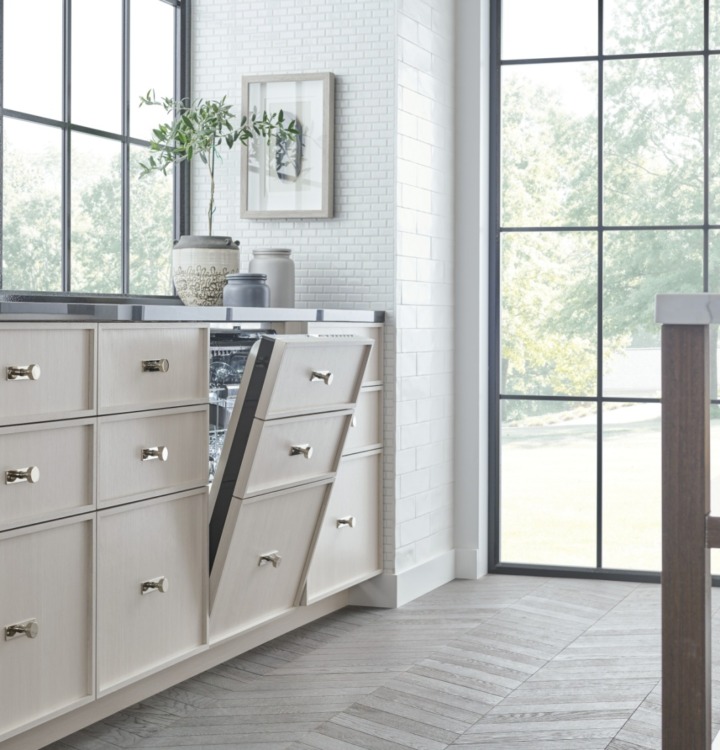 If you like to have standard dishwasher dimensions that match your cabinetry very well, take a custom panel type into account.
This type of dishwasher lets you mount a panel that matches your cabinet. It also features an integrated look that makes it preferable for many homeowners.
To install this dishwasher, you will need around 34 to 36 inches in height, 21 to 24 inches in depth, and 24 to 24 ¼ inches in width clearance.
It makes a good option if you want to introduce a modern touch in your kitchen as this dishwasher will blend seamlessly with your cabinets.
However, you should be ready to spend more money since a custom panel dishwasher is usually more costly than the traditional built-in model.
Yet, its aesthetic plays a huge role that often becomes a good reason to spend extra money for this dishwasher.
3. Portable Wheeled Dishwasher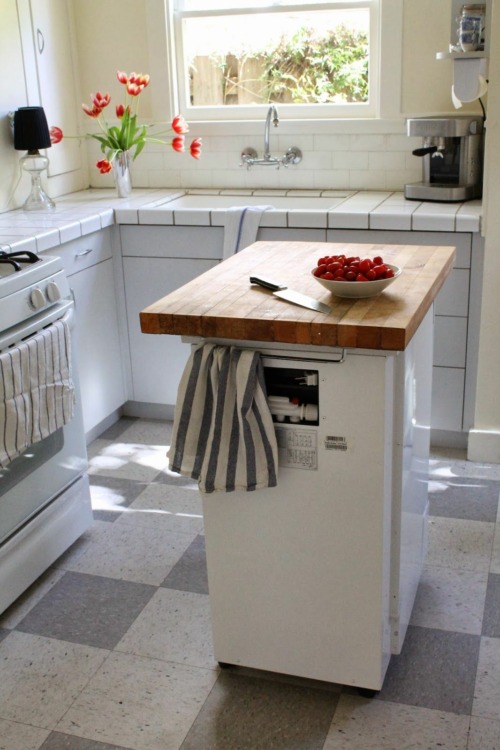 As long as you have the clearance for the standard dishwasher dimensions, it will not be hard to set up this model in the opening like a built-in type.
If there is no dishwasher opening in your kitchen or you do not have any plan to stay permanently in your home, simply operate it as a portable model.
Since the design comes with wheels, you will find it convenient to keep the dishwasher away from your kitchen when this item is not in use.
Compared to a countertop dishwasher, this wheeled model is bigger because it offers similar capacity and features as the built-in.
The standard dishwasher dimensions for this model are around 24 inches wide, 34 inches high, and 21 inches deep.
To set it up in a dishwasher opening, make sure to provide 24 inches in depth, 24 to 25 inches in width, and 34 to 35 inches in height clearance.
4. Portable Countertop Dishwasher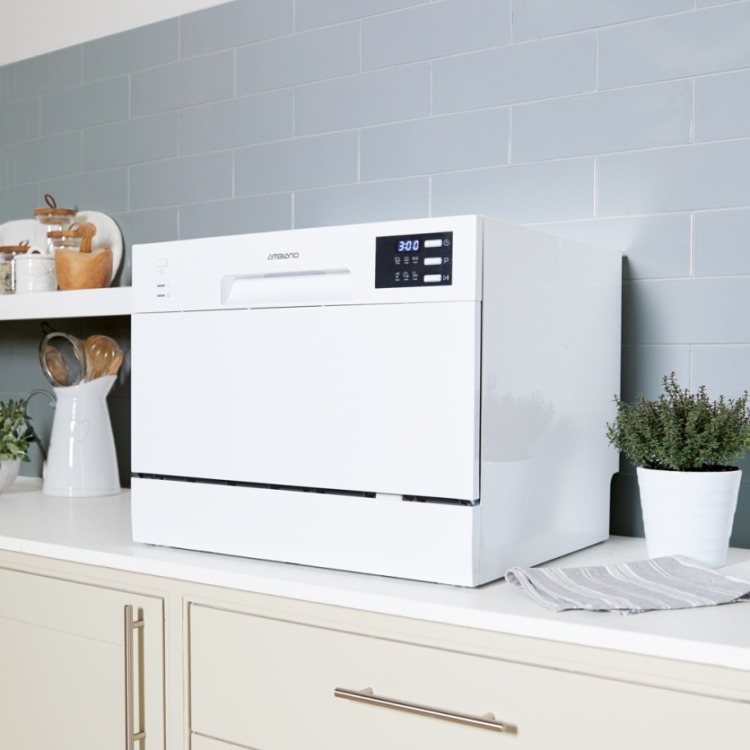 This type of dishwasher measures 20 to 24 inches wide, 25 to 28 inches tall, and around 22 inches deep.
It features a drain, power cord, and water supply that are placed on the rear part of the dishwasher close to the bottom.
As the name suggests, it is a type of portable dishwasher that sits on your counter. Hence, you will require an outlet to hook it up to the sink faucet.
Considering the standard dishwasher dimensions for this model, it should be pretty small. However, this item still takes up some space on your counter.
The good news is that you can move the dishwasher out of the way when it is not in use if you want to save some space.
Moreover, keep in mind that you will not be able to take advantage of water from the sink when this dishwasher is in use.
For your convenience in opening the door, do not forget to provide 45.5 inches of clearance when installing a portable countertop dishwasher.
5. Fully Integrated Dishwasher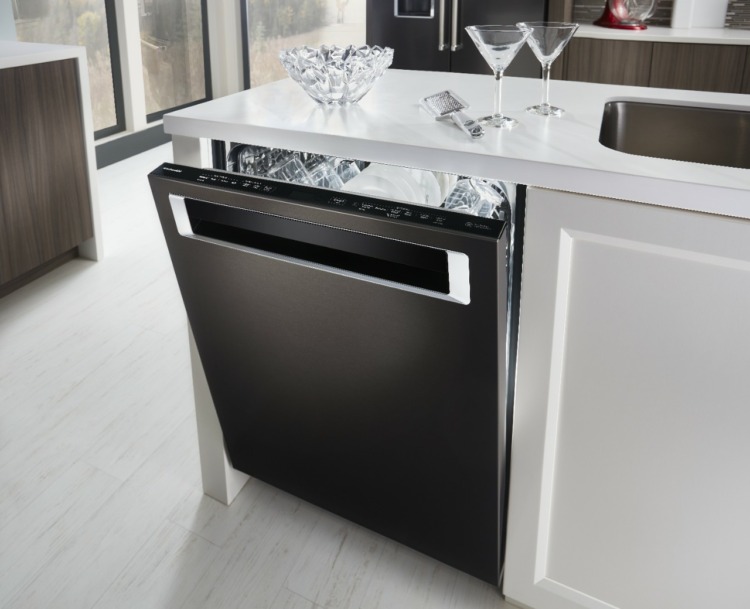 Similar to a custom panel dishwasher, a fully integrated model will be perfectly flush with your cabinets. It offers a more flawless look as the control panel is fully hidden.
Due to the standard dishwasher dimensions, you will need approximately 22 inches depth, 23 inches width, and 32 to 34 inches height clearance.
If you are looking for a dishwasher to complete your modern home, this type makes a perfect choice for its contemporary and sleek appearance.
Read this: A Guide to Range Hood Height for Your Successful Installation
6. Semi-Integrated Dishwasher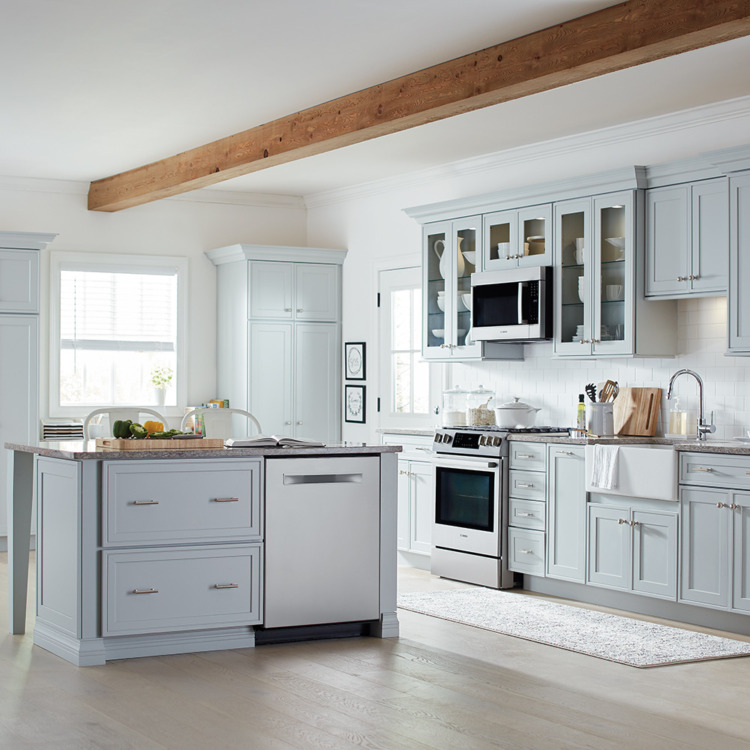 This dishwasher will also sit flush with your kitchen cabinets to provide a sleek, modern look. However, instead of completely concealed, its control panel is located on the top front of the machine.
Compared to their fully integrated counterparts, semi-integrated dishwashers are less seamless. In return, you can get this model at cheaper prices.
Many homeowners consider semi-integrated dishwashers less difficult to install and use as well. You can even find them with a digital display panel that compensates for the fully integrated look.
Semi-integrated models have standard dishwasher dimensions of 32 inches high, 22 inches deep, and 23 inches wide.
You will require 24 inches in width, 32 to 34 inches in height, and 22 inches in depth of clearance for these semi-integrated dishwashers.
Do not forget to provide around 25 inches of clearance space for allowing the door to open as well.
How to Find the Right Dishwasher Dimension for Your Kitchen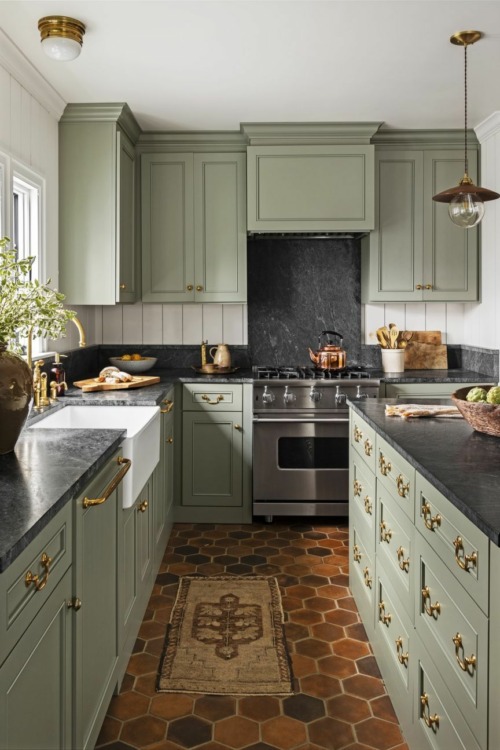 To determine the actual size of your dishwasher, you should first measure the width from one to another cabinet.
Instead of making a tight fit, consider leaving a little breathing room on each side of your dishwasher.
Second, measure the dishwasher depth by running your measuring tape from the back of the opening to the front.
Make sure to leave adequate space of minimally 27 inches in front of the dishwasher. This will help you conveniently load and unload the dishes later.
Lastly, you can measure the height of your standard dishwasher dimensions. Do it by measuring from the floor of the opening to the lowest end of your counter.
For your information, most standard dishwashers will need 34 to 36 inches of tall opening.
The Verdict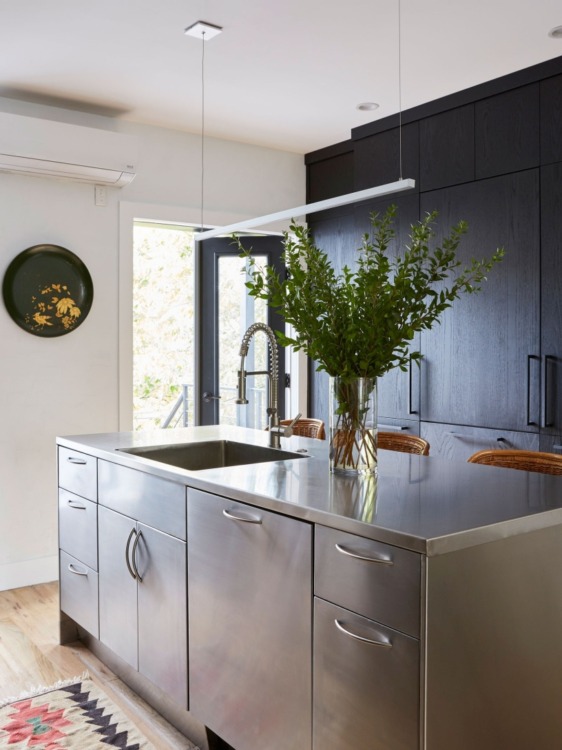 Considering the amount of space available, aesthetics, capacity, and cost are important to get the right dishwasher for your kitchen.
Therefore, do not forget to take the above information as your reference to make the most of your cooking area.
In conclusion, all of these factors will not make a perfect kitchen if you do not know the standard dishwasher dimensions.