The Sony PS4 comes with a wide range of upgraded features and technical specs meant to improve the overall gaming experience. It's no different when it comes to audio which now supports, with the latest PS4 firmware update, 7.1 surround sound. To take advantage of these new features you need to upgrade to a new PS4 Headset that fully supports all the new audio features.
House and Tech is reader-supported. When you buy through links on our site we may earn an affiliate commission. Learn More.
The 7 Best PS4 Headsets:
---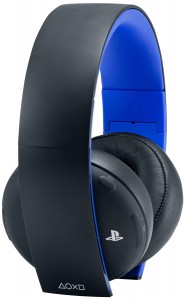 PlayStation Gold Wireless Stereo Headset – Jet Black
The Gold Wireless Stereo PS4 Headset is not only one of the best sellers here at PotatoFeed, but also one of the top sellers on Amazon.com. It's the only official PS4 headset currently manufactured by Sony and provides 7.1 virtual surround sound gaming and chat sound for serious gamers.
Together with the PlayStation Headset Companion App, you can download custom game modes created exclusively for PlayStation by developers that are specifically tuned to enhance the audio in your favorite games. The Gold Wireless Stereo Headset connects wirelessly to your PS4 and personal computer. It retails for just under $100, so never pay more than that.
---
DreamGear is a popular gaming accessory manufacturer and manufacturers a wide variety of accessories for the Nintendo 3DS, PlayStation 3, Xbox One, and PlayStation 4. With more than 61 positive reviews it's the second most bought headset specifically for PlayStation 4 gaming.
The official headset mentioned above wins hands down in terms of quality, but if you take the under-$40 price tag into consideration it's as good if not better value for money.
---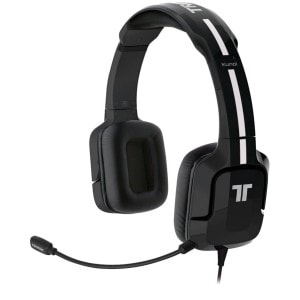 The Tritton Kunai from Mad Catz is a very popular gaming headset built for the PlayStation 4 and PlayStation 3. It comes in red, black and white, plugs directly into the DualShock 4 wireless controller, and has separate game and voice volume controls.
From a design point of view, it's pretty impressive and it's solidly built, and fits comfortably over your ears. It's priced above the DreamGEAR, but if you take into account the solid build, voice chat controls, and overall quality it's a good buy.
4. Turtle Beach XP Seven
---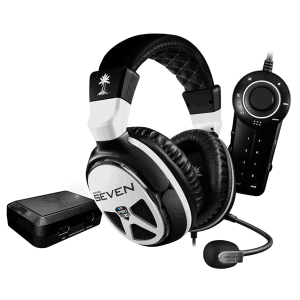 Another one is from the house of Turtle Beach. Expect a great middle and high-frequency responses in terms of sound quality with this device. If stealth gaming is your staple, then this one's a pretty good pick, as you'll be able to hear footsteps and heavy breaths much clearly.
Don't be surprised if it seems to fit you rather too snugly over the hard; it loosens up with time. The earbuds are well cushioned and don't get dusty too often, so careless handling will not be a bother.
---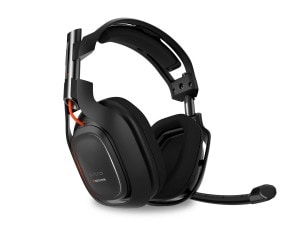 Astro Gaming's A50 wireless PS4 headset is, in essence, the wireless version of the A40, one of the most popular PS4 gaming headsets.
Immerse yourself in the audio of your favorite games with crisp and clear sound delivered via the A50's 5.8GHZ wireless technology and 7.1 Dolby Surround Sound. The A50's can be worn flat around your neck or on top of your head.
---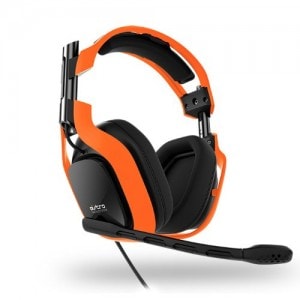 If the top-class bass is what you want, then Astro A40 is the device for you. This one's particularly suited for those who enjoy music-rich games. The A40 mixer is also better than that of the XP Seven.
Expect a great fit from this device right from the very first day. There are people who always tend to find something amiss with the earbuds' quality of Astro headphones, so test one out before buying.
---
You just can't go wrong with this one – bringing in impressive digital Dolby surround sound to take your game's enjoyment quotient to the next level. This wireless headset looks pretty cool with its amply padded-up headband.
It is Bluetooth chat enabled, so multiplayer gaming will be a pleasure if you have the Ear Force PX4 to match up with your PS4.
Turtle Beach is known to focus on comfort, and the same virtues are evident in this device in the form of ultra-comfortable mesh ear cushions.
The first two PS4 headsets discussed above are bound to be on your shortlisted choices, irrespective of how long a list of headphones you begin with. Fortunately, you don't need much of a budget for either of the two, but if you're looking for something else then go for the Ear Force, which is relatively speaking the best headset available.