Organic Light Emitting Diode TVs aka OLED TVs are pretty new, but even now they are sweeping the country. I mean, the concept isn't new, but since LG perfected it, their popularity suddenly spiked, despite their relatively high cost. Considering the performance, and the range of colors presented to you, the viewer, OLEDs are beating LCDs slowly but steadily.
The 5 Best Selling Ultra HD Smart OLED TVs:
For your convenience, the below list shows the 5 best selling OLED TVs on Amazon.com. The list is automatically updated once a day.
The 5 Best Ultra HD Smart OLED TVs
So, if you're planning on refreshing your apartment with a new awesome OLED (contrary to your SO's vehement opposition to the idea), here are top five such TVs for you to choose from.
First up, we have the OLED 55B6P from LG Electronics. Like we briefly mentioned in the intro, LG practically holds the monopoly over the production of OLED TVs, and their products are the absolute best.
So, what does 55B6P brings? Like all OLEDs, 55B6P offers a stunning cinematic watching experience. The colors this TV produces are as vivid as ever and truly immersive. The TV has excellent contrast because OLEDs can achieve the perfect, pitch black. The TV is not as bright as an LCD, but it still produces a substantial amount of lumens, and, with the added contrast, it can display some really light colors.
The TV also displays amazing sound quality. The sound in 55B6P has been engineered by Harman/Kardon, so you can count on getting the best possible sound.
The TV also comes with 4 HDMI inputs, 3 USB jacks, 1 Ethernet and 1 optical jack, among other things. The TV is 55 inches. Has Dolby Vision.
Pros:
Incredible, 4 video quality.
Amazing sound quality.
Superb contrast.
4 HDMI inputs.
Dolby Vision.
Cons: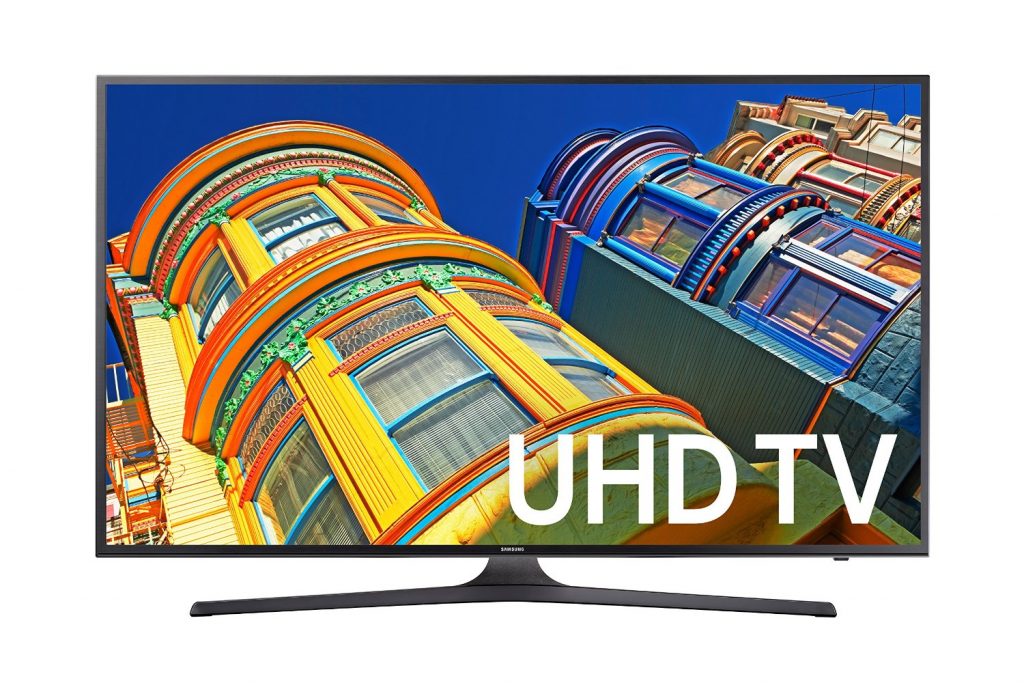 As we said, Samsung was the first one to actualize the concept of organic LEDs. Their OLED TVs were the first ones on the market, and that is one of the reasons we decided to include one of their TVs on our list. The other reason we decided to include it is the fact that this particular TV costs far less than any LG OLEDs out there.
Despite the fact that the TV costs close to $500 (as opposed to 55B6P's price tag of nearly $2000), the TV is still very high quality. Thanks to organic LEDs, the TV has amazing color contrast and shading and displays 4k quality video. The TV comes with 3 HDMI ports and 2 USB ports, so you can plug your console in, or whatever accessory you may have.
The TV also has several smart features, all encompassed in the smart remote you get with it. They allow you to switch to console or Netflix at a push of a button, without the need to mess with the cables and unplug the one and plug in the other.
There is one concern, though – the TV doesn't seem to be as long-lasting as LG's TVs, and several customers report having problems with the smart functions. They also have complaints concerning Samsung's customer service.
Pros:
4k video quality, amazing shading, and contrast.
Masterful sound quality.
Smart features.
Fairly affordable.
Cons:
Possible problems with the smart functions.
Customers report temporary shutdown of smart functions until you accept to view pop-up ads.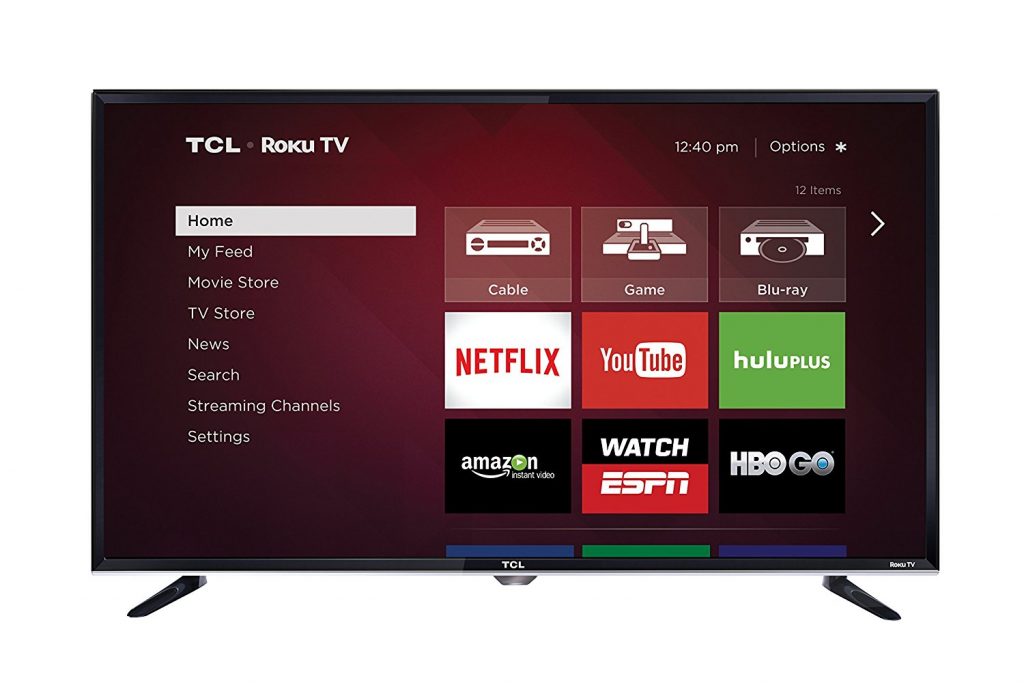 If you thought a $500 dollar deal on a TV is pretty good, boy, do we have a surprise for you! TLC's and Roku's own TV set, the S3800 is priced way below any other OLED TV on the market – it costs right about $170.
But the reason this TV is so cheap is that it doesn't offer as good a picture quality as other TVs on this list (except the EG9100). While other TVs offer 4k, the S3800 does only 1080p HD. Now, don't get me wrong, there is nothing wrong with that, but if you want a 4k TV, you'll have to cough up some more dough.
However, this TV has something really special to offer you – personalized home screen. To avoid endless menus and buttons, TLC decided to go with a minimalistic style – a highly personalized screen where all your favorite functions are displayed and at the tip of your fingers. You can also use a mobile app, and turn your tablet or phone into a remote for the TV.
Pros:
Easy to use, highly personalized.
Has an accompanying app.
Very affordable.
Cons:
Not 4k.
Problems with customer support.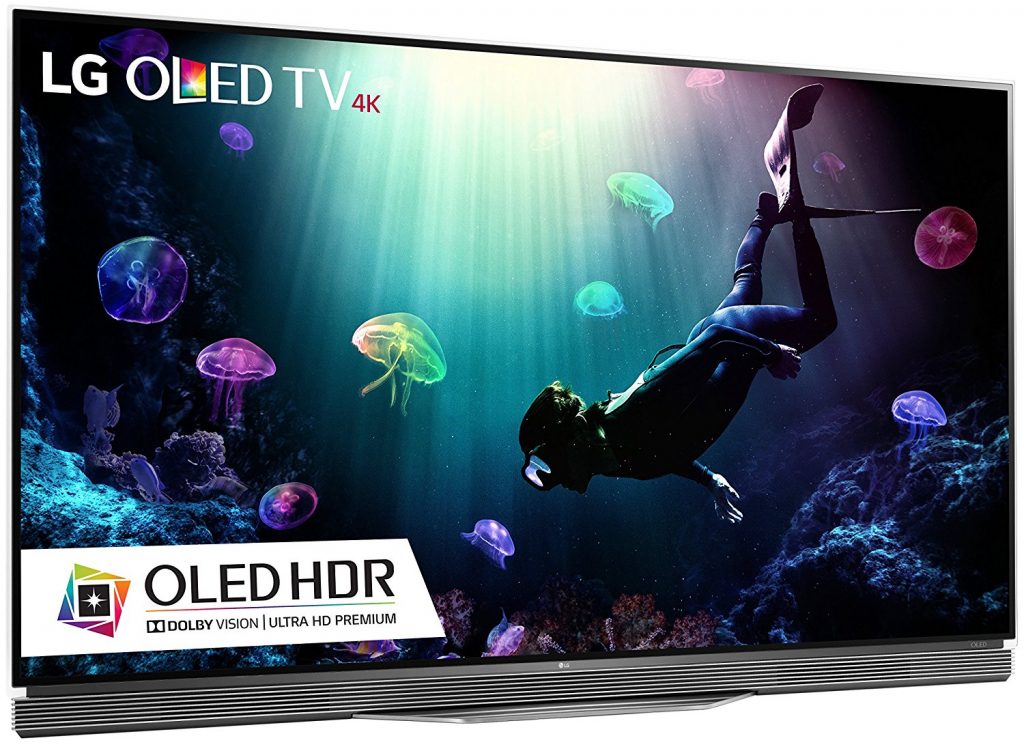 Our penultimate item is another LG Electronics TV. This TV is much the same as the one we've already described, except this one is 65 inches.
This means that the TV has the same capabilities as B6P. The two TVs have the same picture quality (4k) and the same high-quality Harman/Kardon sound. Both TVs display amazingly vivid and realistic colors, as well as immaculate shading and contrast, owing to the ability of the organic LED tubes to achieve the perfect black color. Both TVs features Dolby Vision.
On the other note, this TV is substantially larger, measuring 65 inches across. Owing to this, the TV is also much more expensive than B6P, and is priced at nearly $4000.
Pros:
High-quality audio and video.
Dolby Vision.
65 inches.
Amazing colors, shading, and contrast.
Cons: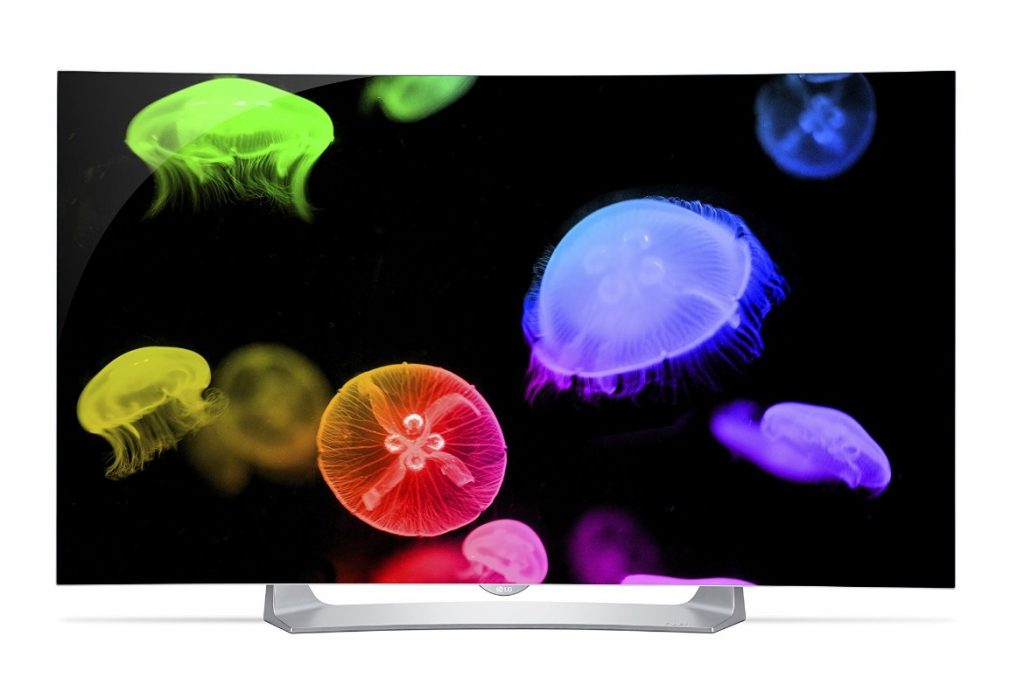 We finish the list just as we started it with an LG Electronics TV. This time we have a 55 inch EG9100 OLED TV.
So what's the difference between this TV and the rest? First off, this is the least expensive LG OLED TV we came across, priced at approximately $1500. The TV has a very nice wide viewing angle, thanks to its curved design, but the picture quality isn't as impressive. This TV features a full HD picture quality, as opposed to 4k quality of the other LG TVs on this list.
The TV also has many smart features, and is very easy to operate, thanks to webOS that making the device simple and effective. The thin and light design of the device makes it very easy to set up, but the TV is also made very sturdy so as to be able to resist damage (especially when being shipped).
Pros:
Very simple due to webOS.
Thin and light, but very sturdy.
Wide viewing angle.
Cons:
Not 4k.
Still expensive despite being the most affordable LG TV.
Conclusion
Well, there you have it, five excellent OLED TVs. Some are quite expensive, but we threw in a couple of more affordable ones for good measure. The OLED TVs may be pricey, but the picture quality they offer is amazing, owing to their rise in popularity. So, if you'd like a fresh change of pace and some marvelous colors on your TV, OLED is the way to go.